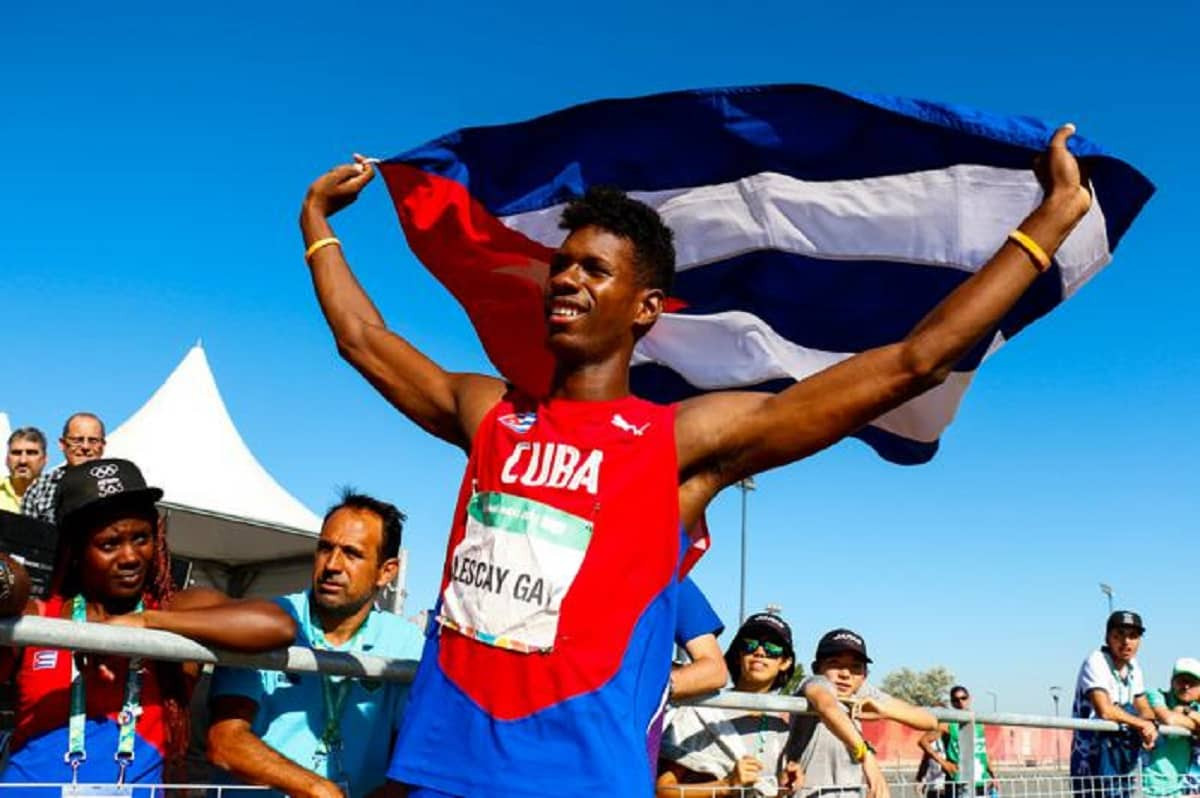 Another Cuban athlete deserted its national team just a few days before the 2022 Word Indoor championships which will take place in Belgrade from March 18 to 20.
Long jumper Lester Lescay, who just celebrated his 20th birthday, did not return with the Cuban national team to its preparation camp in Castellón, Spain after the competition in Belgrade on Monday.
The technical director of Cuban athletics, Daniel Osorio, confirmed the news to the official Cuban sports newspaper JIT.
Lescay won the silver in the 2017 Nairobi U-18 World championships at just 15 years old. He also participated in Cuba's national team at the Tokyo Olympics. On Monday, March 7, at the World Indoor Tour meeting in Belgrade, he jumped 8.01m, a personal indoors. His outdoors best mark stands at 8.28m, the 6th on the all-time U20 list, tied with none other than his compatriot Olympic silver medalist Juan Miguel Echevarría.
Cuba is preparing to send to the World Athletic Indoor Championships in Belgrade a delegation of six athletes, made up of triple jumpers Liadagmis Povea, Leyanis Pérez and Lázaro Martínez , 400m runner Roxana Gómez, long jumper Maikel Massó and pole vaulter Yarisley Silva .
It is still unknown what the future of Lescay will be, who will surely not be short of offers to represent another country.
Lescay is just one of the many high-caliber Cuban athletes who has deserted its country. Triple jumper Jordan Díaz deserted Cuba and took up a Spanish passport. Fernando Dayán Jorge, an Olympic champion in the canoe C2 1000, and Serguey Torres, who also competed in Tokyo in canoe, triple jumper Cristian Napoles, the under 18 World champion, and sprinter Reyner Mena have all recently deserted from Cuba.
-->