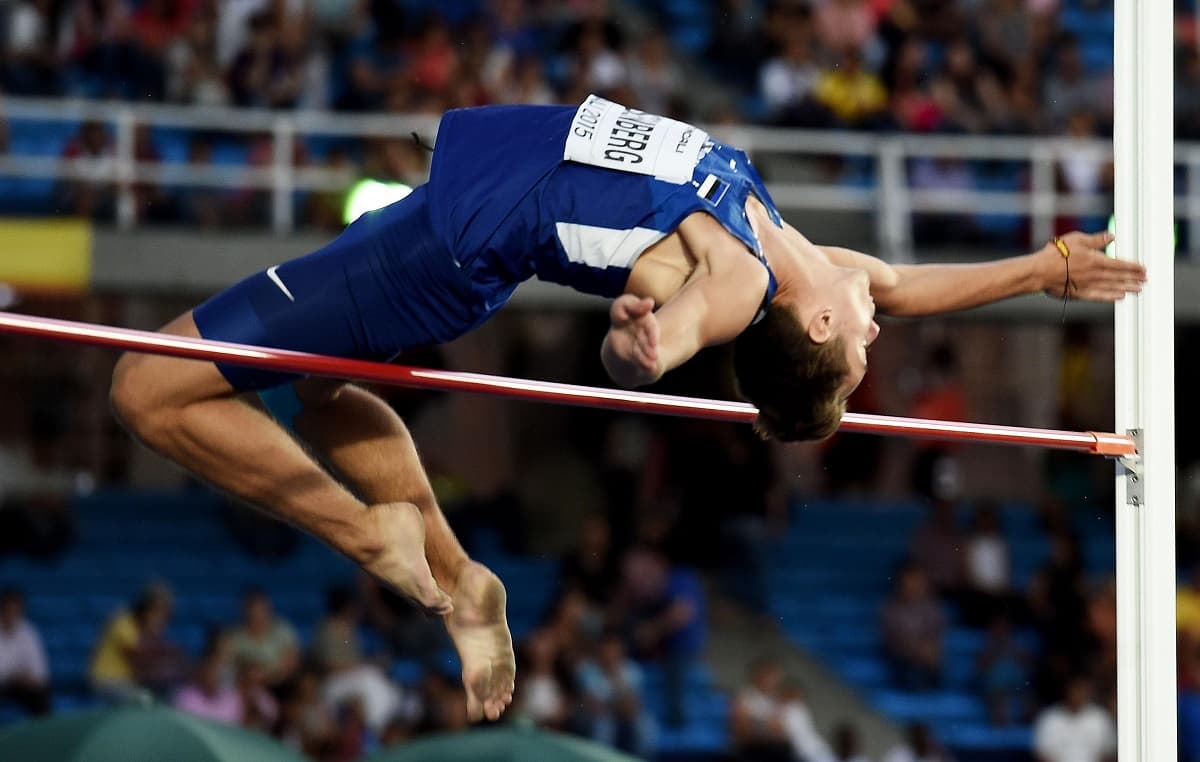 The world under 18 decathlon bronze medallist Hans-Christian Hausenberg from Estonia and European Under 23 champion Adrianna Sulek won the World Athletics Combined Events Tour Silver meeting in the Estonian capital of Tallinn.
Hausenberg led an Estonian top-three in the men's heptathlon, breaking the 6000-point barrier for the first time in his career with 6143 points. His compatriot Risto Lillemets finished runner-up with 6006 points beating Taavi Tsernjavski (5840 points). Abdel Kader Larrinaga finished fourth with 5810 points ahead of Rafal Horbowicz from Poland (5556 points).
Maicel Uibo, world decathlon silver medallist in Doha 2019, and world heptathlon bronze medallist in Birmingham 2018, cleared 2.19m in the high jump, but he made three fouls in the pole vault.
Hausenberg started the competition with a win in the 60m in 6.85, missing his PB by just 0.03, and kept his lead with an outright PB of 7.92m in the long jump. The Estonian specialist threw 14.04m in the shot put, where Vitaliy Zhuk produced the best put of 16.46m.
Hausenberg cleared 1.98m in the high jump to finish the first day as the overnight leader with 3492 points ahead of Uibo (3409).
Hasenberg picked up where he left off with his 60m hurdles PB of 7.96 before clearing 5.22m in the pole vault. He clocked 2:58.46 in the 1000m to improve his PB to 6143 points. The Estonian athlete has moved to fourth in the world seasonal list.
Women's pentathlon:
Sulek set a PB of 4598 points in the women's pentathlon, adding 29 points to her own world-leading mark set in Aubière meeting last week.
The Polish combined events specialist beat 2016 European under 18 heptathlon champion Holly Mills from Great Britain by just one point. Mills also improved her PB to 4597 points. Yuliya Loban from Ukraine took third place with 4482 points.
Mills won the 60m hurdles, improving her PB to 8.17 in the first event. Sulek clocked 8.41.
Sulek took the overall lead after clearing 1.87m in the high jump. Mills cleared 1.72m, but she felt discomfort on her knee.
Loban won the shot put with 14.75m. Mills put 13.10m, while Sulek produced a best throw of 12.53m.
Mills leaped to 6.37m in the long jump. After four events, Maria Huntington from Finland jumped 6.26m to take the lead. Sulek, who jumped 6.15, was ranked third in the overall ranking behind Loban. Mills ranked fourth after four events, won the 800 meters with 2:12.54, while Sulek crossed the finish-line with 2:14.32 to take a very narrow win over Mills by just one point.
Huntington finished fourth with 4476 points ahead of Paulina Ligarska from Poland (4301 points).
-->