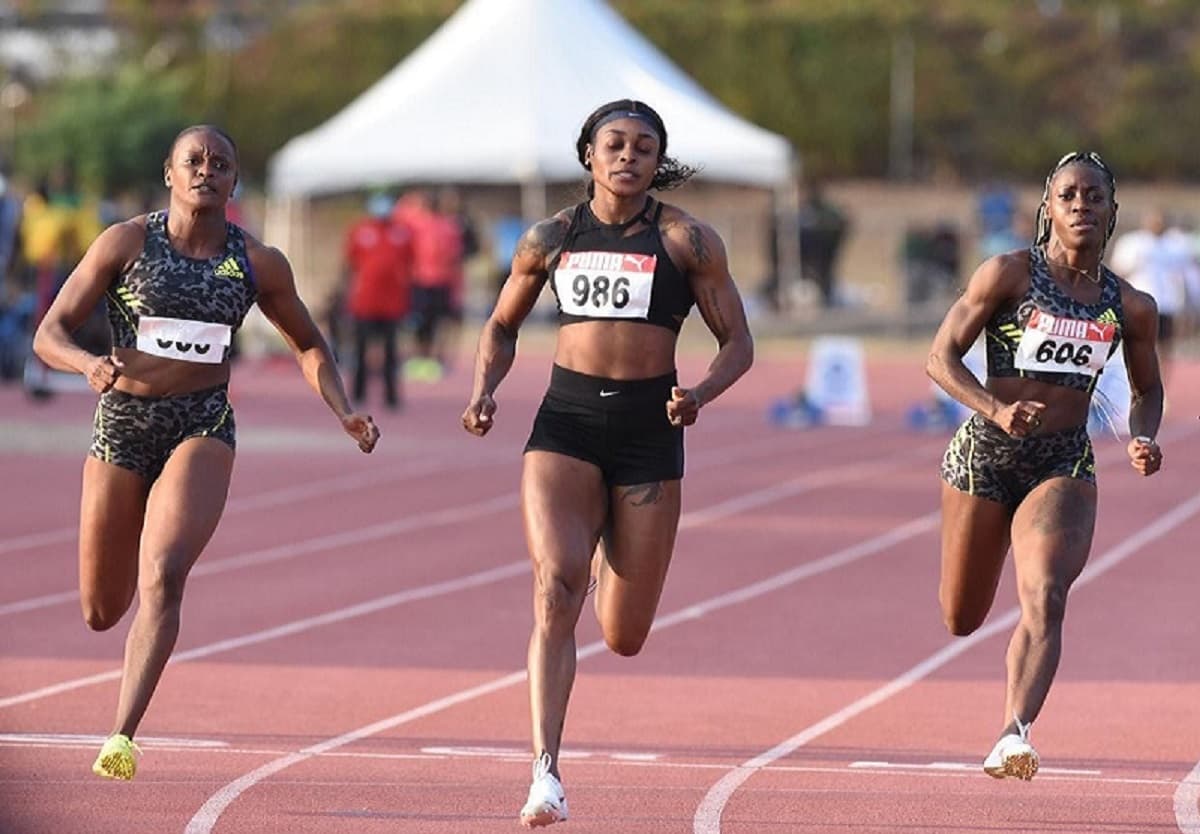 The 5-time Olympic sprint champion Elaine Thompson-Herah opened her 2020 campaign with an excellent start in the 60m race at the Queens/Grace Jackson Invitational in Kingston on Saturday, 29 Jan.
Jamaica's three-time gold medal winner (100m, 200m, and 4x100m) from the Tokyo Olympics posted 7.19 seconds, running into a -1.9 m/s headwind, to win the 60m dash.
"It feels great, new season, kicking it off with the 60m," Thompson-Herah said after the race.
Right after the Tokyo Olympics, the 29-year-old clocked the 2nd fastest 100m in history of 10.54 at the Prefontaine Classic, missing the current World record set by Florence Griffith-Joyner in 1988 by a mere 0.05 seconds.
Thompson-Herah is yet to decide if she will contest at the World Athletics Indoor Championships, which will take place in March in Belgrade. The only time she competed at World Indoors was back in 2016 in Eugene, where she picked up the bronze medal in the 60m dash.
Women's 60m open results (wind -1.9m/s) | complete meet results here
1. Thompson Hera, Elaine - 7.19
2. Burchell, Remona - 7.29
3. Forbes, Shashalee - 7.37
4. Dallas, Kedisha - 7.53
5. Levy, Jura - 7.64
6. Williams, Ashley - 7.66
7. Smith, leyonie - 7.84
8. Thompson, Safiya - 8.08
-->