Barega and Muir to attack 3000m and 1000m World Indoor records

Posted by:
Watch Athletics
Wednesday, 19 January 2022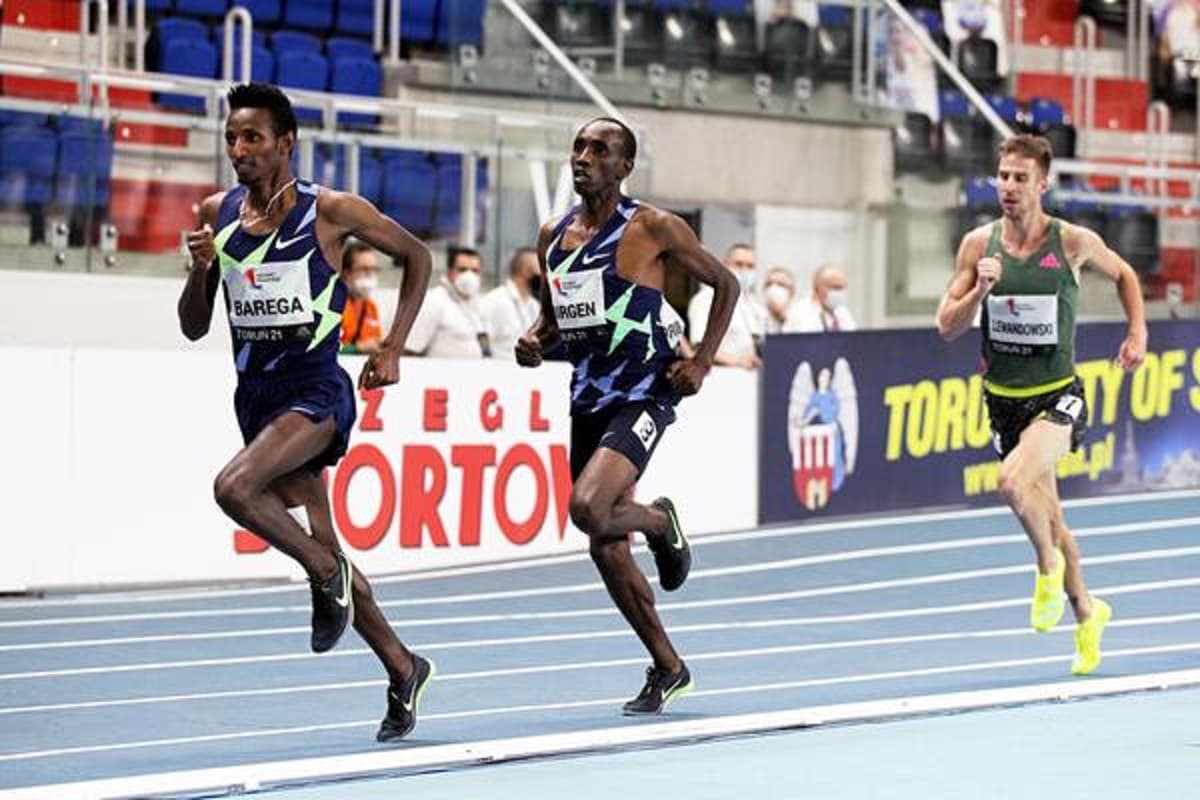 Olympic 10,000m champion Selemon Barega of Ethiopia will attack the world indoor 3000m record at the Hauts-de-France Pas-de-Calais meeting in Lievin, a World Athletics Indoor Tour Gold level series event, on February 17.
Barega holds the third-fastest time indoors of 7:26.10 when he finished second to his countryman Getnet Wale. The latter clocked a staggering 7:24.98 in that meeting, missing Daniel Komen's world record by a mere 0.08 seconds.
Another world record attempt will occur two days after the Lievin meeting in Birmingham, UK.
The Scottish Olympic 1500m silver medallist Laura Muir will attempt a long-standing world indoor 1000m record at the Müller Indoor Grand Prix Birmingham, a World Athletics Indoor Tour Gold event, on Saturday, February 19.
Muir, who holds the European indoor 1000m record-holder at 2:31.93 from 2017, will have to improve her personal best by a whole second to beat Maria Mutola's 2:30.94 world record.
The Sydney Olympics 800m champion Mutola set the current 1000m world record back in 1999 in Stockholm.
The 2022 World Athletics Indoor Tour kicks off with meetings in Manchester, UK, and Birmingham, Alabama, United States this Saturday, January 22.
See the complete World Athletics Indoor Tour schedule here.
-->