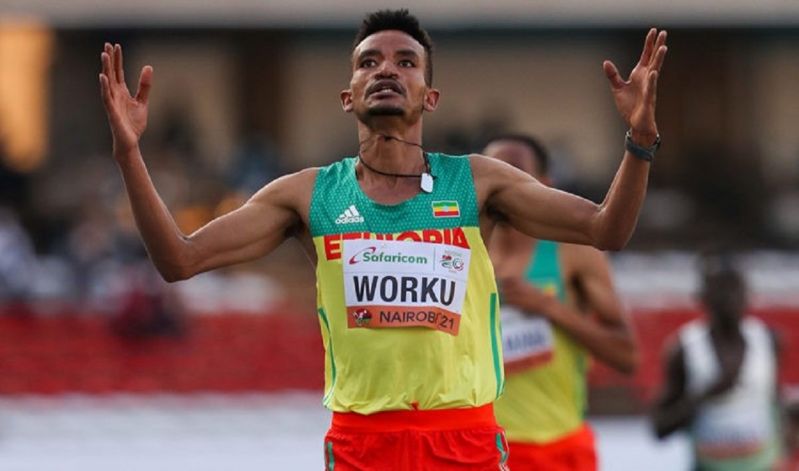 Ethiopians Tadese Worku and Dawit Seayem were the winners at the 47th edition of the BOclassic Altoadige, a World Athletics elite label road race, which was ran throught the winding and a bit challenging streets of Bolzano on Friday, December 31.
Considering the hard cousre, the World junior champion over the 3000m clocked an impressive 28:18 in the men's 10km to beat the 2015 and 2018 BOclassic winner Tamirat Tola.
British runner Thomas Mortimer was in a distant 3rd place with 29 minutes and 23 seconds. The best Italian runner was Dario de Caro who managed to finsih 4th with a time of 29:27.
The 2-time World 5000m champion and a three time BOclassic winner Muktar Edris of Ethiopia was a late withdrawal.
Deawit Seayum, the World the world record holder over 5k, secured the Ethiopian double by winning the women's international 5km race with a time of 15:22. She finsihed just 2 seconds ahead of Kenya's Norah Jerutto who clocked 14:24 to take second place.
Nadia Battocletti of Italy, the European U23 cross country champion, concluded the podium with a solid performance of 15:55.
Top results women's 5km elite
1. SEYAUM DAWIT - ETH - 15:22 (15:22 real time)
2. JERUTO NORAH - KEN -15:24 (15:17 real time)
3. BATTOCLETTI NADIA - ITA - 15:55 (15:53 real time)
4 VAN ES DIANE - NED - 16:16 (16:14 real time)
5. BJELJAC BOJANA - CRO - 16:17 (16:15 real time)
6. LONEDO REBECCA - ITA -16:25 (16:23 real time)
7. MUKANDANGA CLEMENTINE - RWA - 16:35 (16:32 real time)
8. BORTOLI ELISA - ITA -16:44 (16:41 real time)
9. SCHOENEBORN RABEA - GER - 16:44 (16:42 real time)
10. BELLO ELENA - ITA -16:51 (16:49 real time)
11. REINA NICOLE - ITA - (16:57 16:55 real time)
12. MORETTON MICHELA - ITA - 17:42 (17:42 real time)
Top results men's 10km elite
1. GEBRESILASE WORKU TADESE - ETH - 28:18
2. TOLA TAMIRAT - ETH - 28:26
3. MORTIMER THOMAS - GBR - 29:23
4. DE CARO DARIO - ITA - 29:27
5. BEN DAOUD HAMID - ESP - 29:32
6. EL FATHAOUI YASSINE - ITA - 29:35
7. OUHDA AHMED - ITA - 29:44
8. ZOGHLAMI OSAMA - ITA - 29:4
9. ZOGHLAMI ALA - ITA - 29:55
10. QUAZZOLA ITALO - ITA - 30:13
-->