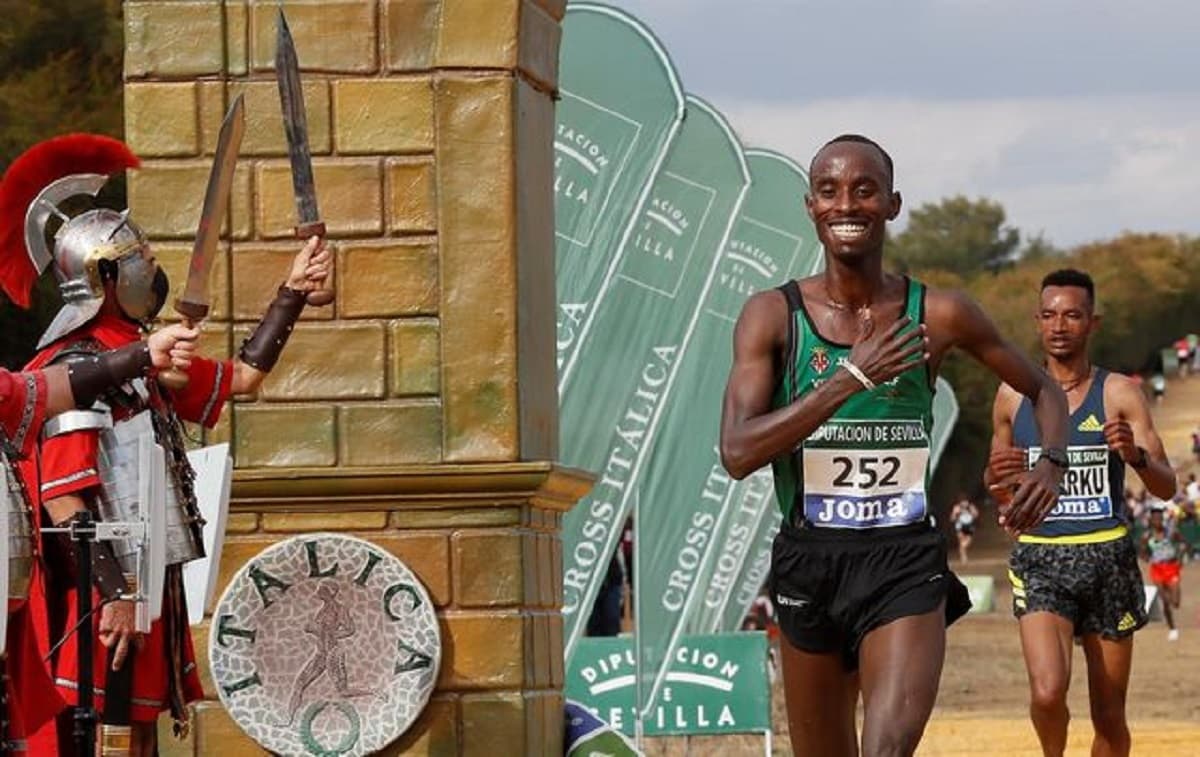 Norah Jeruto won the Cross Internacional de Italica in Santiponce on the outskirts of Seville in 24:22 holding off 5000m world silver medallist Margaret Kipkemboi Chelimo by just one second in a very close sprint finish.
Jeruto set the third fastest ever time in the world in the 3000m steeplechase in Eugene and won the Diamond Trophy over this distance in Zurich last summer.
Beatrice Chebet, world under 20 champion in the 5000m in Tampere 2018, crossed the finish-line in third place in 24:35. Chebet finished runner-up in Seville in 2020 and narrowly beat Chelimo and Jeruto in Atapuerca last week. Daniel Rahel Gebreneyohannes from Eritrea finished fifth in 24:58.
Burundi's Rodrigue Kwizera took a narrow win in the men's 10 km race in 28:33 edging Ethiopia's Tadese Worku (winner at the Cross de Italica in 2020) by 1 second. Kwizera, who finished 11th at the World Cross Country Championships in Ahrus, won his third cross country race in four races this autumn after crossing the finish-line first in Soria and San Sebastian and second in Atapuerca.
Worku won the world under 20 titles in cross country in Ahrus in 2019 and in the 3000m in Nairobi in 2021. Earlier this year the 19-year-old runner improved his PBs clocking 7:34.75 in the 3000m in Szekesfehrvar, 26:58:30 in the 10000m in Hengelo and 26:56 in the 10 km on the road in Herzogenaurach.
Nibret Melak completed the podium finishing third 28:42. Melak won the Cinque Mulini in San Vittore Olona last March and improved his PB to 12:54.22 in the 5000m in Hengelo.
The Cross Internacional de Italica is the fifth Gold standard meeting of the Cross Country Tour.
Results Cross Internacional de Italica 2021
-->