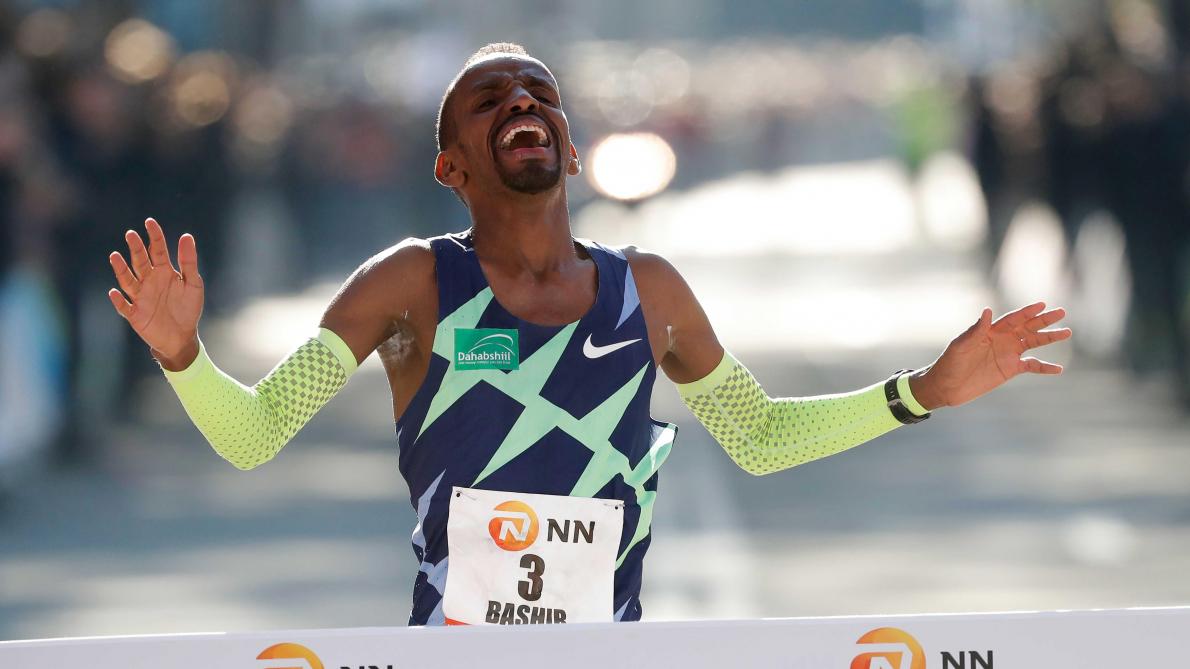 Belgium's 32-year-old Bashir Abdi set a new European record to win the 40th edition of Rotterdam Marathon, a World Athletics label road race, on Sunday, October 24.
Just two months after wining the bronze medal at the Tokyo Olympics, Bashir Abdi smashed the European record in Rotterdam.He crossed the in 2:03:41 which was 41 seconds faster than the previous record of 2:04:16 held by Kahn Kegen Osbelin of Turkey since 2019.
Abdi defeated the two time champion and a course record holder Marius Kipserem and Ethiopia's Dawit Wolde. Kipserem managed to clock a new PB of 2:04:04, faster than the course record, with Wolde in third place in 2:04:27.
In the women's race, Kenya's Stella Barsosio, who took 2nd two years ago here in Rotterdam clocked a stunning personal best of 2:22:08, improving on her runner-up finish in this race two years ago. Ukranian Nataliya Lehonkova was in distant second place in 2:30:28, while Kenya's Bornes Kitur concluded the women's marathon podium with 2:30:41.
Top results men
1. Bashir Abdi (BEL) - 2:03:35 (European Record)
2. Marius Kipserem (KEN) - 2:04:04
3. Dawit Wolde (ETH) - 2:04:27
4. Tutus Kipruto (KEN) - 2:05:22
5. Emmanuel Saina (KEN) - 2:05:51
6. Kebede Wami Tulu (ETH) - 2:06:27
7. Limenih Getachew Yizengaw (ETH) - 2:08:56
8. Abdellah Taghrafet (MAR) - 2:09:40
9. Solomon Dekisa (ETH) - 2:10:32
10. John Langat (KEN) - 2:10:43
Top results women
1. Stella Barsosio (KEN) - 2:22:08
2. Nataliya Lehonkova (UKR) - 2:30:28
3. Bornes Kitur (KEN) - 2:30:41Clara Evans (GBR) - 2:31:21
4. Clara Evans (GBR) - 2:31:19
5. Tirza van der Wolf (NED) 2:34:52
6. Runa Skrove Falch (NOR) - 2:34:57
7. Emilie JACQUOT-CLAUDE (FRA) - 2:39:53
8. Marijke VISSER (NED) - 2:40:44
9. Anne Årrestad (NOR) - 2:49:14
10. Marlene de Boer (NED) - 2:50:11
11. Kerry Prise (GBR) - 2:50:55