Tokyo Olympic Stars prepare to shine at centenary ISTAF meeting in Berlin

Posted by:
Races News Service
Friday, 03 September 2021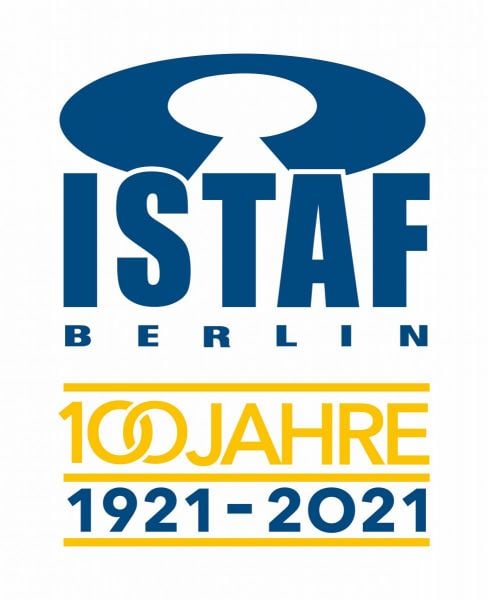 Those athletes who struck Olympic gold in Tokyo will have to be at their best at the centenary edition of the ISTAF meeting in Berlin's Olympic Stadium on Sunday, September 12. Three women who stood at the top of their respective podiums in Japan will be renewing rivalry with those who challenged them all the way in pursuit of Olympic glory. Malaika Mihambo of Germany competes in the long jump, the Russian Mariya Lasitskene goes in the high jump and Valarie Allman of the USA heads the discus line-up.
Malaika Mihambo leads the home hopes in the long jump, having won the Olympic title in the last round to add to the World title she took in Doha in 2019. The German faces a strong field including the bronze medallist from Tokyo, Ese Brume of Nigeria. As proof of how tight was the contest for Olympic medals in this event, just three centimetres separated gold for Mihambo and bronze for Brume. Also in contention should be Maryna Bekh-Romanchuk of Ukraine, the latter fifth in the Olympic final and the reigning European Indoor champion. She also has the distinction of beating Mihambo in the 2020 edition of ISTAF. Others to note should include Olympic finalists Jazmin Sawyers of Britain and Khaddi Sagnia from Sweden, eighth and ninth respectively in Tokyo.
After three World titles the Russian Mariya Lasitskene, competing as an Authorised Neutral Athlete, at last won Olympic gold in the high jump in Tokyo. She and Nicola McDermott will reprise their Olympic duel which ended with victory for Lasitskene in a world-leading height of 2.04m while McDermott cleared 2.02m for an Oceania record and the silver medal. Her performance was also marked by what has become a familiar routine of writing up her performance in a notebook after each jump, a distinctive trait likely to endear the Australian to Berlin's athletics fans. Ukraine's Iryna Heraschenko was fourth in the Olympic, has a best of 1.99m and could also be a contender.
Valarie Allman of the USA is the Olympic discus champion and her country's record holder in the event with a best of 70.15m, set last year. Berlin's fans have relished outstanding discus throwers over the years, notably the now retired local hero Robert Harting, the 2012 Olympic gold medallist, and should be in for a treat in this event. Allman, who trained as a dancer until the age of 15 before picking up a discus, renews acquaintance with Kristin Pudenz from nearby Potsdam who surprised several big name contenders in Tokyo to win the silver medal with her fifth round throw of 66.86m, a personal best.
Track events should also offer plenty for the home fans to cheer since Gesa Krause runs her specialist event in the 3,000m steeplechase after finishing a commendable fifth in the Olympic final and Konstanze Klosterhalfen drops down in distance to 1500m after an eighth place in the 10,000m in Tokyo. One Olympian likely to be seeking a speedy return to form after disappointment will be Johannes Vetter. The German was a strong favourite for the javelin title after dominating the event for much of this season yet could only finish ninth in Tokyo.
Spectators at past ISTAF meetings and those who have followed its worldwide television coverage over the years will know that the organisers present a fast, compact meeting with never a dull moment. Sunday's schedule is set to follow that tradition with over a hundred world-class athletes competing in men's and women's 100m, sprint hurdles, then men's 400m hurdles, women's 1500m and 3,000m steeplechase, women's long jump, high jump and discus and men's pole vault and javelin.
"ISTAF fans in Berlin's Olympic stadium can expect to see thrilling competition and world-class athletics," said the meeting director Martin Seeber. "It's great that so many outstanding international stars want to come and compete in the Centenary edition of ISTAF." The oldest international athletics meeting in the world was first held in 1921, giving extra cause for celebration this year, not least because of the adaptations required because of the worldwide pandemic. A detailed hygiene concept has been created to meet Corona precautions, allowing a possible capacity of 25,000 spectators. The core of this system will be the "3-G Rule" which, translated from the German, means "Jabbed, Recovered and Tested."
-->