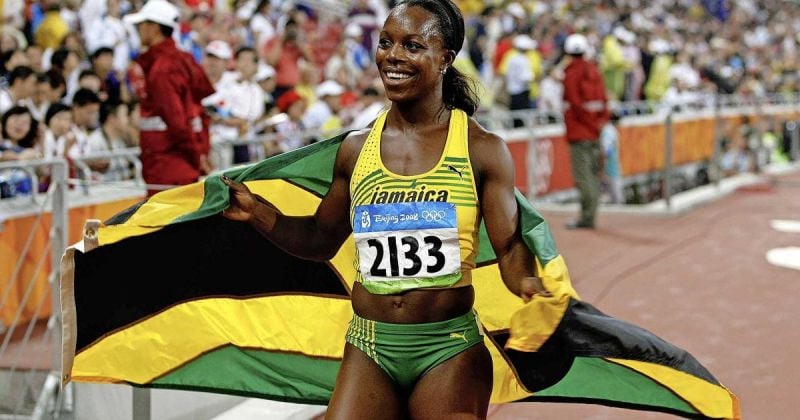 Veronica Campbell Brown, one of the most decorated athlete in history, officially announced her retirement from track and field on Wednesday.
During her long and successful career, the 39-year-old Jamaican won eight Olympic, eleven World Championships, and numerous other major championships medals.
"I want to thank everyone who contributed to my successes: my family, especially my husband Omar Brown, who in the latter years served as my coach. I must mention friends, fans, supporters, sponsors, coaches and my agent Claude Bryan.
"I have climbed from a small town in Trelawny, Jamaica up the ladder of success to become one of the most decorated women in the Olympic Games and World Championships history.
"As I climbed, I passed the rung of hurt, that of injuries and rejection not to mention tears, but they never quenched my aspiration to grasp the fruits of success and satisfaction. For that, I am proud and grateful.
"As I take off my spikes never to put them on again, this girl from Clarks Town walks away happy and contented with a race well run, " Campbell Brown wrote on her Instagram page.
Campbell Brown's achievements in major championships and games
| Event | Gold | Silver | Bronze |
| --- | --- | --- | --- |
| Olympic Games | 3 | 3 | 2 |
| World Championships | 3 | 7 | 1 |
| Commonwealth Games | 1 | 4 | 0 |
| World Indoor Championships | 2 | 0 | 0 |
| Continental Cup | 2 | 0 | 0 |
| World Athletics Final | 3 | 1 | 0 |
| World Relay Championships | 1 | 1 | 0 |
| World Junior Championships | 2 | 1 | 0 |
| CAC Junior Championships | 4 | 0 | 0 |
| Carifta Games | 6 | 1 | 1 |
-->