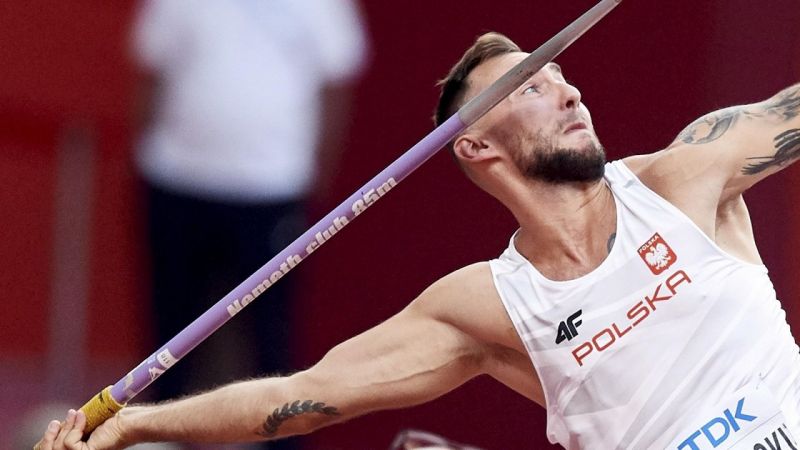 Polish throwers Marcin Krukowski, Wojcich Nowicki and Malwina Kopron were in the spotlight at the Paavo Nurmi Games in Turku.
Krukowski won the men's javelin throw improving the Polish record to 89.55m in a cool evening. The 2018 European Championships fourth placer has moved up into second place in the world seasonal list behind Johannes Vetter. Krukowski also produced a very long throw over 90 metres but it was ruled foul.
Former Olympic champion Keshorn Walcott took second place with 82.84m ahead of Rocco Van Rooyen from South Africa (82.55m).
See the full meet results here.
Marcin Krukowski: "I can throw further. I can add some metres. I didn't feel I hit the javelin hard. It was a smooth and nice throw. Moving forward it's about not doing stupid things. I got a small injury in my knee, so I lost some timing recently but now I am getting it back and I feel strong and confident. My goal for the Olympic Games is the gold medal. It's the Olympics and anything can happen".
Polish hammer thrower Wojciech Nowicki set the third-best performance in the world this year in the men's hammer throw with 80.77m. World silver medallist Quentin Bigot from France improved his lifetime best to 79.70m to clinch second place ahead of four-time world champion Pawel Fajdek from Poland (78.29).
Wojciech Nowicki: "I felt good, the weather was good. The circle was good, so I tried to make a good result. For me, this circle is a little better when it's wet. Today I did not imagine I would throw the 80 metres, when I woke up I felt 78 -79 metres was my realistic goal, but I was happy and I hope to do the same at the Olympic Games".
Malwina Kopron from Poland claimed the win in the women's hammer throw with 75.40m in rainy conditions setting her seasonal best and the sixth-best performance in the world this year. European silver medallist Alexandra Tavernier from France took second place with 72.80m ahead of double Olympic champion Anita Wlodarczyk (72.42m) and Joanna Fiodorow (70.82m).
Twenty-five-year-old Senni Salminen from Finland delighted the home crowd with a national record of 14.51m in the women's throw. Selminen set the European leading performance and the sixth longest jump in the world this year. Kimberly Williams from Jamaica had to settle with second place with 14.29m.
Kenya's Cornelius Tuwei won a high-quality men's 800m in 1:44.42 holding off 2019 world bronze medallist Ferguson Rotich (1:44.59). Mateusz Borkowski from Poland finished third improving his lifetime best to 1:44.86.
World bronze medallist Kamila Lichwinko from Poland shared the win with Eleanor Patterson with 1.93m in the women's high jump held during a torrential downpour. Yulia Levchenko finished third with a seasonal best of 1.91m.
Luca Kozak won the women's 100 metres hurdles with 12.90 edging Annimari Korte from Finland by 0.01.
Last year's British champion Imani Lansiquot edged Lotta Kempinen by 0.01 in the women's 100m final in 11.40. European Under 20 champion Vittoria Fontana took third place with 11.46 after improving her lifetime best to 11.36 in the heats.
Mouhamaddou Fall from France followed his recent victory at the European Team Championships in Chorzow with a win in the men's 100m in 10.26 ahead of 4x100 world champion Michael Rodgers.
Topi Raitanen from Finland won the men's 3000m steeplechase in 8:19.57 holding off Ole Hesselbjerg, who improved the Danish record to 8:20.42.
Ukraine's Vladyslav Mazur took the win in the men's long jump with 7.90m beating Kritisian Pulli from Finland (7.82m).
-->