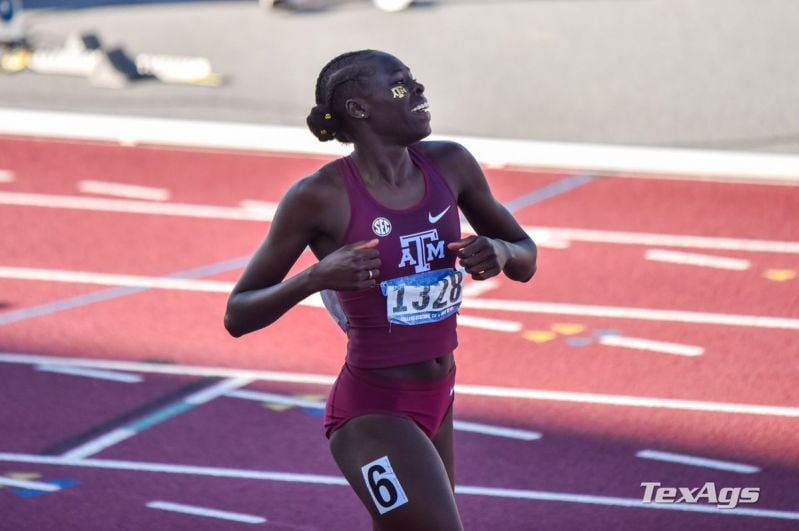 Athing Mu stormed to a new collegiate (NCAA) 400m record on the final day at the NCAA DI West Preliminary Round in college station texas on Saturday (28).
The 18-year-old freshman from Texas A&M clocked an impressive 49.68 to break Courtney Okolo's five-year-old collegiate record of 49.71.
Two weeks ago at the SEC Outdoor Track & Field Championships Mu missed the record by 0.13 with (49.84). It also made Mu the fastest U20 woman in U.S. history.
The next race for Mu will be the NCAA D1 outdoor championships on June 9-12 at Hayward Field in Eugene, Oregon.
See the complete meet results here.
In the women's 100m Twanisha Terry, a senior of the University of South California, stormed to a victory in 10.89(+1.3) which is the 4th fastest in NCAA history! Kemba Nelson, a junior of Oregon, was second with a new lifetime best of 10.98 seconds.
-->