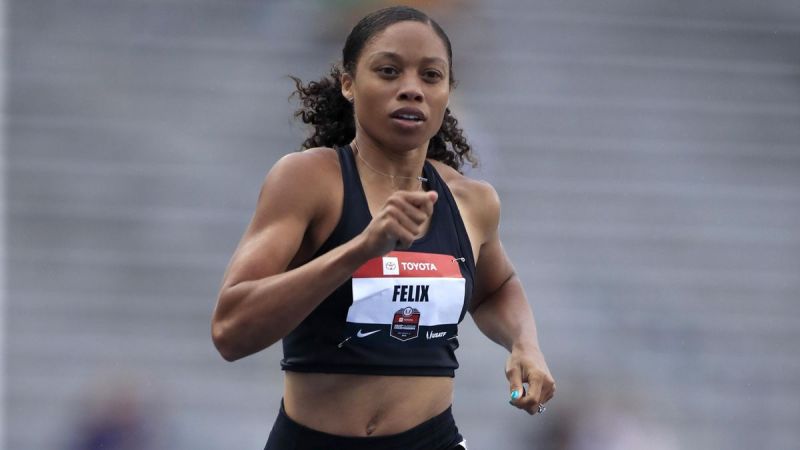 Allyson Felix ran her fastest 400m in four years at the 2021 USATF Open in Prairie View, Texas on Tuesday, May 19.
In her first 400m race since the win at the Kamila Skolimowska Memorial in mid-September 2019. the 35-year-old Felix dominated the race with 50.88 seconds ahead of Jessica Beard 51.31 and Chrisann Gordon-Powell 51.42.
Next month in Eugene Oregan Felix will compete in the 200m and 400m at the US Olympic trials with hopes to qualify for her fifth Olympics.
Elsewhere. Michael Cherry easily won the men's 400m with a big personal best time of 44.37 seconds. He finished miles ahead of Valente Mendoza (46.17) and Aldrich Bailey 46.18). Reigning world champion Steven Gardiner of the Bahamas fell to the track while straining in the final meters. Gardiner was helped up, stood on his own, then was carried into the infield by a man. A man worked on Gardiner's right ankle area.
-->