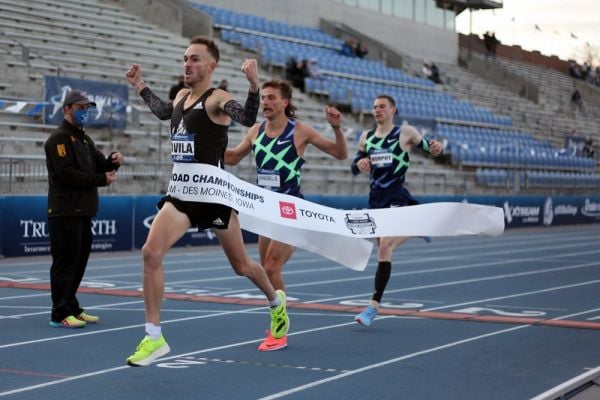 Eric Avila and Rachel Schneider were the winners of the 2021 USA Track and Field Road Mile championships on the opening day of the annual Drake Relays in Des Moines, Iowa on Wednesday afternoon.
The 31-year-old Avila used a strong kick over the last 100m to beat top American mid-distance runners Craig Engels and Clayton Murphy to win the US mile title in 3:58.96.
"I got second the last time here (2018) and to win against field like that was great momentum building,' said Avila. "I looked over and saw Clayton (Murphy) and Craig (Engels) on my shoulder so knew I had to run smart and be very aggressive."

"With about 20 meters to go I didn't know if I could hold it, but I stayed composed." Avila added.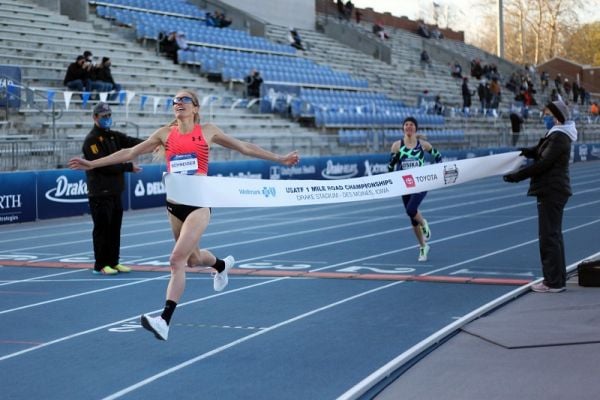 Anna Shields took an early lead but Rachel Schneider overtook the pole position just before the 800m mark and went to win the race in 4:30.26. Shannon Osika (4:31.27) took second place while Heather Kampf came in third with a time of 4:33.12.
"This was an awesome field and I respect every girl here," Schneider added. "I knew it would be a tough win. I didn't expect to find myself in the lead that early and when I stepped onto the track I felt confident and it felt good to bring it home."
Avila and Schneider won their first USA championships titles for the first time in their careers.
The first 1000m of the Drake Relays mile was run on the road while the last 600m was run on the Drake Stadium track.
See the full results with splits here.
-->