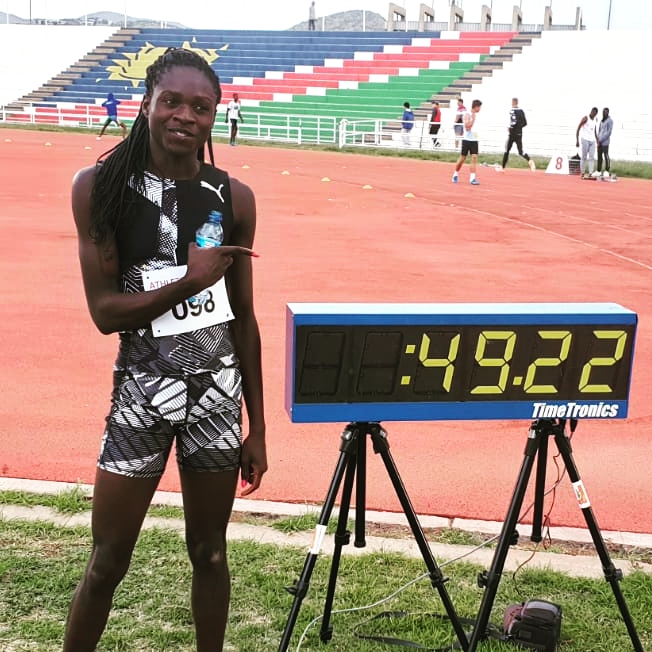 The Namibian sensation Christine Mboma improved her 400m World Junior U20 record to 49.22 at the Namibian Championships on Saturday, April 17.
Last weekend the 17-year-old Mboma clocked an unbelievable 49.24 at the All-Comers meet in Lusaka, Zambia shaving almost two seconds from her personal best time.
Today at the Namibian track and field championships she improved her PB World junior record again, but this time by only 0.02 seconds.
-->