Jim Walmsley misses 100km World record by 12 seconds

Posted by:
Watch Athletics
Saturday, 23 January 2021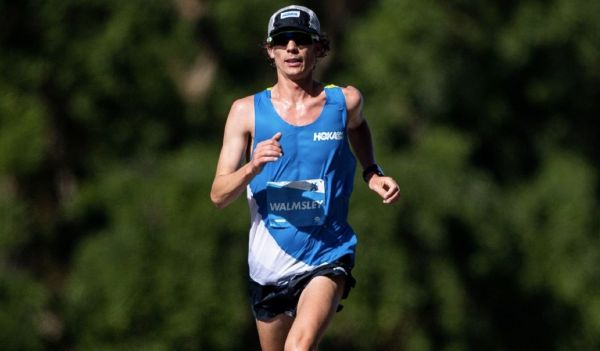 Jim Walmsley, an ultramarathoner from the United States, ran an amazing 6:09:26 but missed the 100km World record by only 11 seconds on Saturday (23) morning at Hoka One One Project Carbon X 2 in Arizona.
The event was set up especially for a group of US ultramarathoners to create a World and US record opportunity. In the end, only Jim Walmsley came close to the World record by clocking a stunning 6 hours 9 minutes and 26 seconds averaging 5:57 per mile. Walmsley became the 2nd fastest 100km runner in history.
The women's race was won by Audrey Tanguy of France who broke the tape in 7:40:36 (7:25/mile pace).
The current men's and women's 100km world records are held by the Japanese runners. Nao Kazami set the men's record of 6hrs 9mins 14secs in 2018, while Tomoe Abe set the women's World record of 6hrs 33mins and 11secs in 2000.
See the complete results and km splits here.
-->