Hassan Clocks 29:36.67 to Set European 10000m Record

Posted by:
Watch Athletics
Saturday, 10 October 2020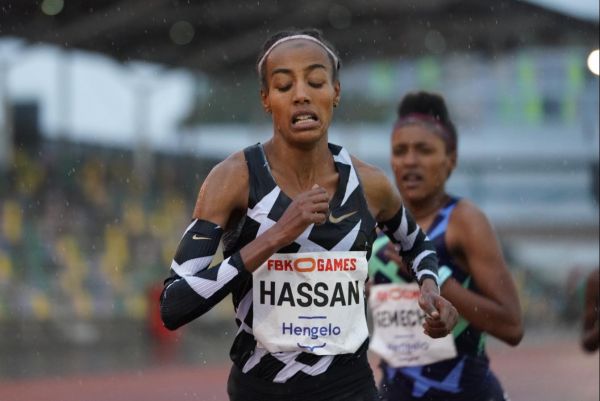 Sifan Hassan produced the highlight at the first edition of the FBK Nazomer (After Summer athletics series) on a cold and rainy evening in Hengelo on Saturday, October 10.
The reigning world 1,500 and 10,000 champion Sifan Hassan tried to break Almaz Ayana's 29:17.45 world record. Hassan went through the halfway point at 14:38. Hassan's speed in the second half slowed down significantly before crossing the line in a new European record of 29:36.67. Hassan smashed 18-year-old Paula Radcliffe's European record of 30:01.09. She also became the 4th fastest performer ever at 10,000 outdoors.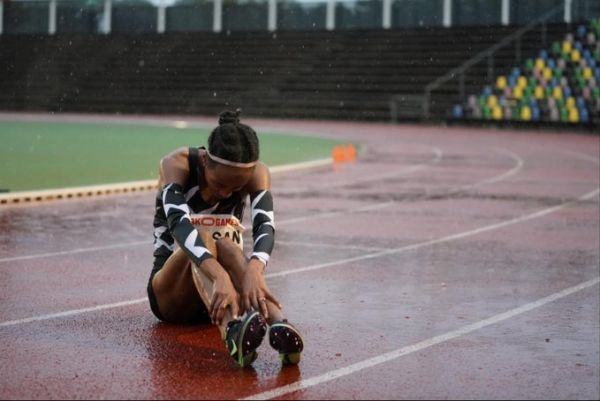 "It was a very difficult race today as it was so cold and wet. I was feeling really strong today and wished for a bit better conditions, but this record gives me a lot of confidence," said Hassan.
Hassan now holds European records in the 1500m (3:51.95), the 3000m (8:18.49), the 5000m (14:22.12), the 10,000m (29:36.67), the Half marathon (65:15), and a World record in the 1 mile of 4:12.33.
Kenya's Faith Kipyegon attempted women's 1000m world record of 2:28.98 but came short as she clocked only 2:32.82.
In the men's 5000m Ethiopian Yomif Kejelcha broke the tape in 13:12.84. Australian Stewart McSweyn with 13:16.05 was second.
Watch the whole women's 10000m
-->