• The 10th Mattoni Ústí nad Labem Half Marathon succeeded the pandemic challenge

Posted by:
Watch Athletics
Sunday, 20 September 2020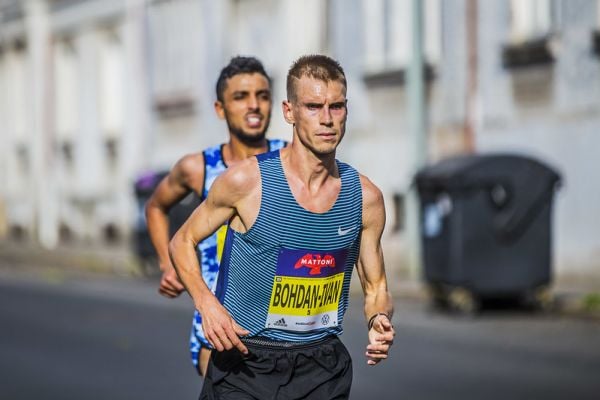 Over two thousand runners flooded the streets of Ústí nad Labem during the jubilee 10th year of the Mattoni Half Marathon. The event showed that even in difficult times caused by the coronavirus pandemic, it is worth fighting. The race was won by the Ukrainian runner Ivan-Bohdan Horodyskyi in men's category, and dominated by a German in women's. Kristina Hendel. Vít Pavlišta and Marcela Joglová confirmed this year's half-marathon dominance among the Czechs.
Such sporting events are a great source of fun and entertainment for fans, particularly if they are stuck at home due to the pandemic. Many take a step further and bet with Bet365 to inject more fun into their sporting experience. These sites are very simple and convenient to use. Following a few simple steps completes the registration and only a small deposit makes one eligible for a welcome bonus. However, it is recommended that all sports betting enthusiasts understand the terms and conditions before availing any offer.

The 10th Mattoni Ústí nad Labem Half Marathon was organized in difficult conditions. Masks were worn everywhere except on the course itself; runners had to deal with limited refreshment stations. "It was not easy at all, but thanks to the cooperation with the region, the city, hygiene offices and everyone else, we succeeded. I am proud that Ústí could see a great race and I hope that we have inspired organizers of mass participation races in our country and in the world", says Carlo Capalbo, President of the RunCzech Organizing Committee.

Ukrainian runner Ivan-Bohdan Horodyskyi finished in first place with a time of 1:03:54, Italian Said El Otmani (1:04:00) finished second, and Emmanuel Roudolff-Levisse (1:04:35) third. The best Czech Vít Pavlišta finished close behind him in a personal record of 1:04:48.

Thanks to Marcela Joglová and Eva Vrabcová Nývltová, the Czech flag appeared at the head of the women's race until halfway through, but in the end, the European rivals were stronger. Gold is taken by Kristina Hendel from Germany (1:13:29), silver by Nuria Lugueros Diaz from Spain (1:14:17) and bronze by Italian Fatna Maraqui (1:14:34).

The fastest Czech woman Marcela Joglová finished in the overall fourth position in the time of 1:15:12. Eva Vrabcová Nývltová took second place during the big half-marathon return. "Five kilometres of the run, then next fifteen a struggle, and last two almost a walk. It was really hard," Eva evaluated her time 1:18:21 and added: "Some speed remained there, I have to pick up the pace again and not burn it next time. It is difficult with breastfeeding, my heartbeats jump a lot, and it's like up and down."

Part of the Saturday event was the traditional Spolchemie Czech Championship in Handbike and also a dm Family Run with 1113 participants. "Organizing an event seems to be a small miracle these days. Due to the special circumstances, we feel we are doing double more work in double less time. Practically, we are adding whole one more chapter of Covid 19 prevention in our organizing manuals", says tiredly but obviously satisfied Tomaš Coufal, the director of this race.

However, even in these difficult times, RunCzech celebrated the 10th anniversary of the race with a beautiful present for all runners. A 10th-anniversary jubilee high quality Adidas running t-shirt.

Women

1 | Hendel Kristina | 1:13:29 | GER
2 | Lugueros Diaz Nuria | 1:14:17 | ESP
3 | Maraoui Fatna | 1:14:34 | ITA
4 | Joglová Marcela | 1:15:12 | CZE
5 | Korneenko Ekaterina | 1:16:35 | BLR
6 | Vrabcová Nývltová Eva | 1:18:21 | CZE
7 | Hrochová Tereza | 1:19:45 | CZE
8 | Sekyrová Ivana | 1:21:42 | CZE
9 | Jíšová Barbora | 1:23:06 | CZE
10 | Davidová Lucie | 1:25:04 | CZE

Men

1 | Horodyskyi Bohdan-Ivan | 1:03:54 | UKR
2 | El Otmani Said | 1:04:00 | ITA
3 | Roudolff-Levisse Emmanuel | 1:04:35 | FRA
4 | Pavlišta Vít | 1:04:48 | CZE
5 | Habz Azeddine | 1:04:53 | FRA
6 | Jimenez Alejandro | 1:05:06 | ESP
7 | Zemaník Jakub | 1:07:27 | CZE
8 | Vejmelka Daniel | 1:09:56 | CZE
9 | Sansom Ruben | 1:10:00 | NED
10 | Homoláč Jiří | 1:11:47 | CZE