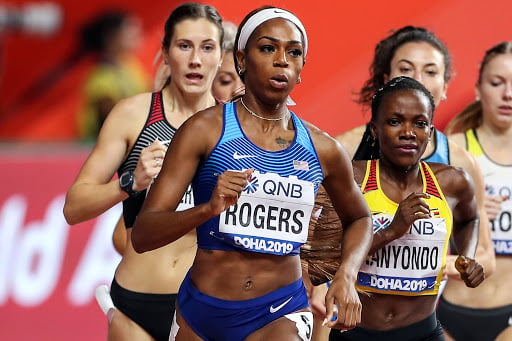 Gothenburg Grand Prix 2020, the World athletics bronze level series takes place Saturday, August 29.
The women's pole vault
Holly Bradshaw the British record-holder (4.81m), the multiple medalists at World and European championships, will take on local Swedish stars Angelica Bengtsson, the three-time European championships bronze medalist, and national record holder Michaela Meijer.
Among the three vaulters, Meijer has produced the best mark this season with her impressive Swedish record performance of 4.83m on August 1 in Norrköping. Bradshaw's season-best mark is 4.73m while former Swedish record holder Bengtsson has cleared 4.71m this year.
Men's 800m
On the paper, the fastest man in the field is Australian Peter Bol who has clocked 1:44.96 this term. Another very good 800m performer is Sweden's Andreas Kramer who missed his 1:45.03 national record by 0.01 seconds when finishing third at Stockholm DL last Friday. Daniel Rowden of Great Britain with his seasons best mark of 1:45.55 is another strong athlete that will be in the mix for the win. Aussie Joshua Ralph, a 1:45 runner will be the pacemaker.
Women's 800m
The biggest star in the women's 800m field is the 2019 World championships silver medalist Ravnyn Rogers of the United States. Rogers finished second at Stockholm Diamond League last Friday in a season's best of 2:01.02. Germany's Christina Hering (PB 1:59.41), the silver medalist at last year's Universiade, is also in field.
Field events
Women's high jump will be led by Erika Kinsey (SWE) who has cleared 1.95m this season.
A solid women's long jump field will be led by Khaddi Sagnia (SWE) set her personal best of 6.83m a week ago in Stockholm while Thobias Nilsson Montler (SWE) 8.15m SB headlines the men's long jump.
How to watch the meet:
The event starts at 18:00 local time / 16:00 GMT and will be streamed live on SVT play free Worldwide and on the Run Jump Throw website in the United Kingdom territory. For more (live stream, results, complete start lists, and schedule) see page here.
-->