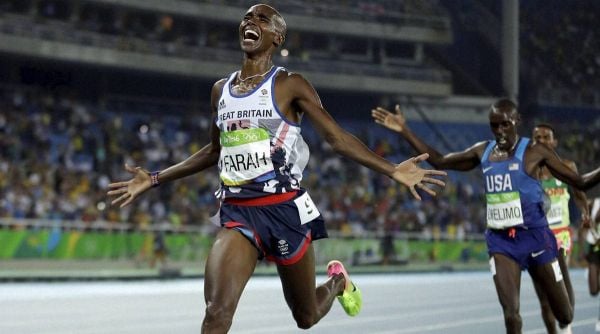 The four-time Olympic champion Mo Farah will attempt to break Haile Gebrselassie's 1 hour World record of 21,285km at the AG Memorial Van Damme in Brussels on September 4.
Farah will race on the track for the first time after he switched to road racing in 2017.
However, less than a year ago Farah announced he would return to the track to defend his Olympic 10000m title at Tokyo 2020 Olympics.
European 10,000m silver medallist Bashir Abdi will be Farah's opponent in Brussels.
Ethiopian runners Ababel Yeshaneh and Birhane Dibaba will try to beat the women's 1 hour World record of 18.517km set by Ethiopia's Dire Tune back in 2008.
The one-hour run is where athletes try to cover as much distance as possible within one hour.
World heptathlon champion Katarina Johnson-Thompson of Great Brittain will compete against Olympic champion Nafi Thiam of Belgium in a triathlon event featuring 100m hurdles, shot put and high jump.
How to watch Brussels Diamond League live:
At 17:00 Central European time / GMT +2 the Brussels Diamond League will be streamed live on the organizer's Youtube channel and Facebook page and locally on TV. 
For more live stream and TV info see page here.