Russia Banned for Four Years by WADA

Posted by:
Watch Athletics
Tuesday, 10 December 2019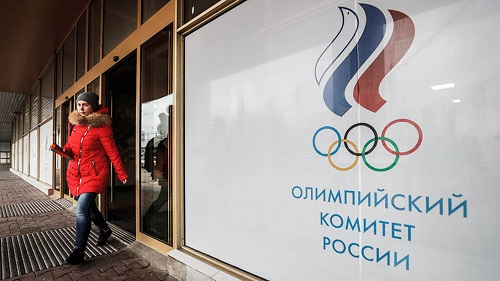 The World Anti-Doping Agency (WADA) has imposed a four- year ban on Russia using its anthem, flag and team names in major sporting events.
After many opportunities given to Russia to fix its major doping irregularities, WADA's executive voted unanimously on Monday to ban the country for a four-year period from major sporting events. This means that as a country, Russia will not be able to use its flag, national anthem and team names in any major sporting event for a four-year period.
The unprecedented decision came after the committee concluded that officials in a Moscow anti- doping laboratory had planted fake evidence, deleted files linked to positive doping tests and fabricated messages in an effort to obstruct the work of WADA investigators. Although this is the worst sporting ban a nation has ever faced, some executives criticized it as falling short. Linda Helleland, WADA vice-president, said that she was not happy with the sanction. She was aiming at a blanket sanction for Russia, as a country, and its athletes. On the other hand, Nicole Sapstead, UK Anti-Doping Agency's chief executive, said that this was the only possible outcome that WADA could take.
Russia is banned, but what about Russian athletes?
Although Russia, as a country, cannot participate in any event, Russian athletes who are clean and can prove they are not associated with doping scandals can compete under a neutral flag. This was already done during the 2018 Winter Olympics in Pyeongchang, after state-sponsored doping cover- ups were discovered at the 2014 Sochi Games. In 2018, 168 Russian athletes competed under a neutral flag and won 33 medals. Thirteen were gold. In the following four years, some of the major events of which Russia will not be able to take part include:
Next summer's Olympics and Paralympics in Tokyo
The 2022 Winter Games in Beijing
The 2021 World Athletics championships Eugene
What now?
The Russian Anti-Doping Agency (RUSADA) can appeal the sanctions within twenty-one days. If it does, the case will be referred to the Court of Arbitration for Sport (CAS).
There seem to be a global movement to clean athletes and major sports. The general feeling is that there is still a lot to come in this matter. Remember that just before this ban to Russia, we saw super-star trainer Alberto Salazar and its famous Oregon Project by Nike banned and closed respectively? In other words, the question now is "who's next?".