This weekend a group of elite African runners will attempt to run 1:59:59 or faster in the marathon under a project named 'SUB2' run by Nike. 
The Sub 2-hour marathon project was introduced to the world last year by a group of  NIke's sport scientists, who believed that a man could run the 42.2km distance faster than two hours.
Athletes
For the Sub 2-hour marathon project Nike chose star runners Eliud Kipchoge, Zersenay Tadese, and Lelisa Desisa.
World Record
The current world record of 2 hours 2 minutes and 57 seconds was set in 2014 by Kenya's Dennis Kimetto in Berlin marathon. Kimetto's world record pace in Berlin was 2:54.8 per kilometer. In order to run 1h 59min and 59sec in the marathon on Saturday, the SUB2 group will have to run with average pace of 2:50.6 per kilometer.
Course and dates
The Nike's sub 2-hour marathon attempt will be run on the 2.405 Km Formula One oval in Monza, Italy with May 6 as the preferred date and May 7 and 8 as back up dates. The scientific team who runs the Sub 2-hour marathon project believes that the terrain, climate, elevation above sea level, and surface, fits the best combination of parameters. 
Shoes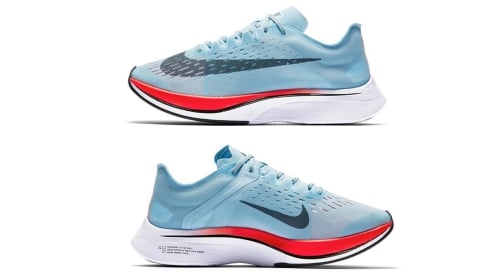 Earlier in March Nike revealed specially designed shoes that runners will use in SUB2 project. The shoe they'll be running in is the Nike Zoom Vaporfly Elite. 
Live Stream
The start time of the event is scheduled at 5:45 am central European time.  The organizers say that they will stream the SUB2 project live online around the globe.
 For live stream info visit page here.