Just moments after the staring gun went off in a road race in Brazil a mysterious runner nearly knocked out another runner with a strong blow in the face.
The unprecedented event occurred during a famous road race - The Cipolletti Run - on Saturday, March 12 in Brazil. A bearded man wearing a pro running gear turned back and punched an amateur athlete in his face.
The motives for such an aggression remain unknown.
The Brazil's national celebration of fiscal activity, the Cipolletti Run, concluded normally as every other year.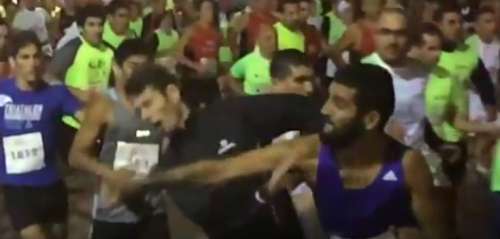 -->