Russian Maria Savinova has been stripped of her 2012 Olympic 800m title, while South African athlete Caster Semenye is set to get gold.
According to the Court of Arbitration of Sport, Savinova has been found using doping from July 26, 2010 until August 19, 2013. As a results she has been given a four years ban and all her results wiped out from record books. It also means that the Russian athlete loses all her medals she won during the period she was doping.
Savinova´s four year doping ban began on August 24, 2015 and will last until August 24, 2019. 
 Savinova will hand back her 2012 Olympic gold, as the South African runner Caster Semenya will be upgraded to 2012 Olympic gold. Semenya will become the first women in history to win two consecutive Olympic 800m titles.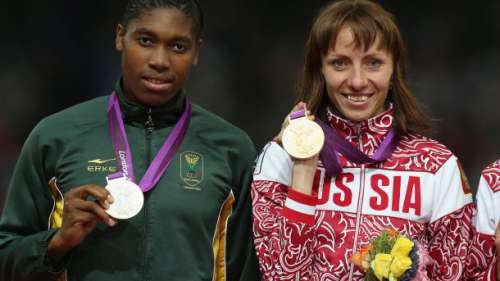 "I ran the Olympics and I won the silver medal, so I can't celebrate anything other than my silver. Even if they crown me Olympic champion, it is just an award from them I never celebrated.
"It wouldn't mean anything for me, it would be great for my country but for me as an athlete I cannot entertain the thought." Semenya said.