• Lavillenie vs Da Silva - pole vault rematch at Weltklasse Zurich

Posted by:
Watch Athletics
Wednesday, 31 August 2016

Zurich Diamond League will feature many exciting track and field action. One of the top events to watch on Thursday will be men's pole vault where Olympic champion Thiago Braz Da Silva will take on World record holder Renaud Lavillenie.
Two weeks ago in the Rio Olympic stadium Da Silva became a local here as he defeated favourite Lavillenie. Before Rio many did not count Da Silva as a medal contender but in the end the Brazilian came out as an Olympics Champion. On Thursday , September 9 in Zurich on a neutral stadium both pole vaulters will meet for the first time since Olympics.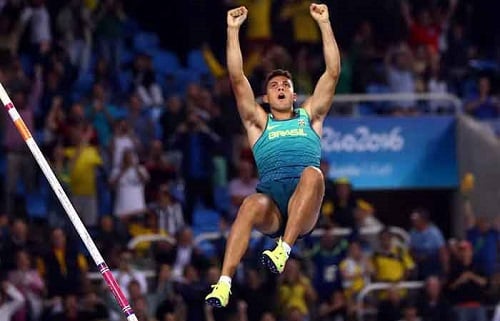 In Rio Da Silva cleared 6.03m on his second attempt and set a new Olympic games record to win the gold. Lavillenie, who was going perfect until 6.03m, needed to clear the same height to become a champion. However the local crowd disconcentrated Frenchman by booing and shouting and at him whenever he tried to vault. As a result Lavillenie failed on his all three attempts and settled in second. The Brazilian fans was not done yet with their disrespectful behaviour as they booed Lavillenie again at the medal ceremony hours laters.