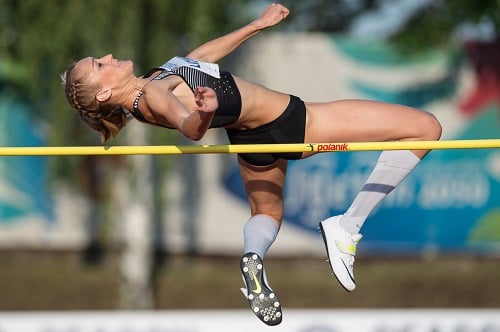 Anita Wlodarczyk with 79.61m in hammer and Kamila Licwinko by clearing 1.99m were one of the top highlights at the annual Janus Kusocinski Memorial in Szczecin, Poland on Saturday.
World and Olympic champion Wlodarczyk dominated the women's IAAF World hammer throw challenge with a big throw of 79.61m in round two. She had also four other decent throws of 77.17m, 76.58m, 77.56m, 76.14m.
Another big mark was set by 2014 world Indoor champion Kamila Licwinko cleared 1.99m to equal Polish record.
In the men's IAAF World Hammer Throw Challenge Poland's Pawel Fajdek threw 80.10m in the final round for the win.
Marcin Lewandowski clocked 1:45.68 to beat on the line compatriot Adam Kszczot by 0.01 secods in the men's 800m