• Javelin throwers Ozolina (62.78m) and Poland's Grzeszczuk (82.78m) highlight International meet in Riga

Posted by:
Watch Athletics
Wednesday, 01 June 2016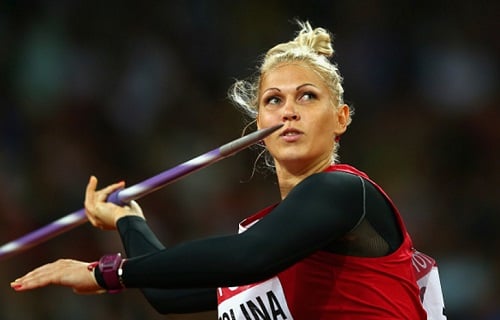 Javelin throwers Latvian Sinta Ozolina an Łukasz Grzeszczuk from Poland set the top marks on Tuesday afternoon at the EAA Promotional meet - Riga Cup 2016.
The Beijing world championships finalist Sinta Ozolina already in her first attempt threw 62.78m to claim the win over Tatsiana Khaladovich from Belarus, who in final round threw 60.97m to take second. The third place in the women's contest took Ukrainian javelin thrower Kateryna Derun with a toss of 59.12m. Ozolina's mark as of now sits in #13 position this year in the world.
In the men's javelin contest Polish athlete Łukasz Grzeszczuk threw 82.78m to claim his second win in this meet after he won Riga Cup in 2014. Estonian Risto Matas was second in his season's best of 81.97m, meanwhile his compatriot Magnus Kirt finished the competition in third with 81.17m.
Other top marks include Alexandra Anderson's win in the women's 100m dash. The 2013 world championships 4x100m silver medalist Anderson of the United States clocked her season's best mark of 11.19 seconds for the win. In the women's long jump Maryna Bekh took the win with a leap of 6.62m. Adrian Griffin of Bahamas clocked a modest 10.39 seconds to win the men's 100m, while Polish world championships 200m semi finalist Karol Zalewski claimed victory in the men's 200m in 20.70 seconds. British runner James Bowns in the final meters managed to beat local runner Dmitrijs Jurkevics to take the men's 800m in 1:48.27.
See full meet results here.