• Doping in Russia: Women's Olympic hammer throw champion Beloborodova (Lysenko) suspended for doping
Reigning Olympic champion and 2-time world champion in hammer throw Tatyana Beloborodova (previously known as Tatyana Lysenko) of Russia has been suspended for doping.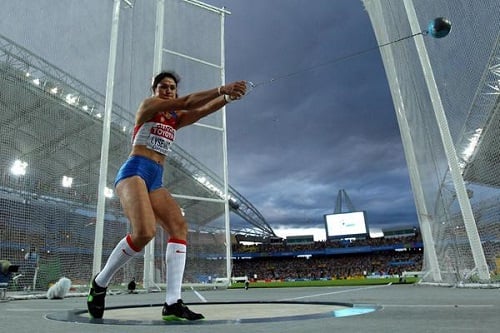 According to R-Sport an illegal substance was found in Beloborodova's system after retesting her doping samples from the 2005 World Championships in Helsinki. However the IAAF have not confirmed the claim yet.
Beloborodova who had previously set several world hammer throw world records was already banned for steroids in 2007. If the IAAF confirms the retest results Beloborodova could lose her Olympic gold and two World Championships medals and get a very long ban from the sport.
Furious Russian Sports Minister Vitaly Mutko said that retesting of Beloborodova doping samples were illegal.
"In our view, the given situation is a breach of the relevant rule," Mutko told R-sports. "We will dispute it."