• Texas Relays on Saturday: Barber vaults 5.91m; Jarvis Gotch 8.24m in LJ; Akinosun 11.07m in women's 100m

Posted by:
Watch Athletics
Sunday, 03 April 2016
Canada's World champion Shawn Barber cleared 5.91m to take men's pole vault in Texas Relays on Saturday, April 2.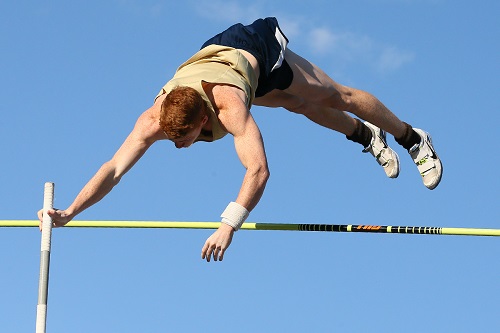 After failing to medal at world indoors two weeks ago, the reigning World champion Shawn Barber of Canada returned to action with a solid 5.91m to open his outdoor season.
There was another great action in the men's long jump as Jarvis Gotch opened the meet with a personal best leap of 8.14m before improving it in 5th round with a jump of 8.24m for the win.
In women's sprints; Trinidad & Tobago star Michelle - Lee Ahye clocked 11.25 seconds to win the 100m invitational race. Alexandria Anderson took second in 11.32, while 18-year-old highschooler Khalifa St.Fort of Trinidad and Tobago was third in 11.39. The fastest time however in the 100m came in another 100m race as Morolake Akinosun blazed to a new world leading time of 11.07 seconds to win the women's college final. Natasha Hastings won a wind aided women's 200m invitational in 22.84.
With a help of 3.0m/s wind a sub 10 second performance produced Tevin Hester as he took the win in the men's college 100m final with a time of 9.99 seconds.
Jonah Koech beat the men's mile field in 4:00.82.
Khalifa St.Fort encored Trinidad & Tobago to a victory in the women's 4x100m relay beating USA's All Star Red team. Trinidad and Tobago crossed the line in a new world lead of 43.06, while USA's All Star Red team was 0.10 behind.
Video women's 100m Invitational>>
Video women's college 100m video>>
Women's 4x100m video>>