• Violah Chepchumba shaves nearly 4 mins off her PB to win Prague Half Marathon in 65:51; Wanjiru clocks 59:20

Posted by:
Watch Athletics
Saturday, 02 April 2016
Kenya's Violah Chepchumba and Daniel Wanjiru broke the course records to win the 2016 Prague Half Marathon on Saturday March 2.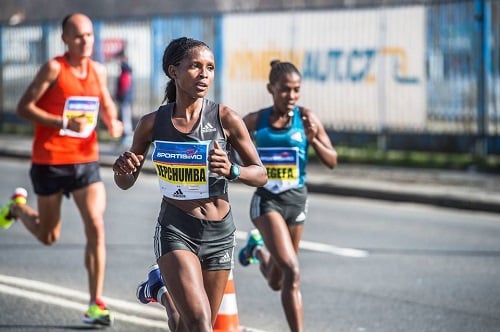 A little known Chepchumba crossed the line first in 65:50 bettering the previous course record of 66:18 set by her compatriot Joyce Chepkirui in 2014. The 23-year Kenyan is now the 6th women in history to run the half marathon below 66 minutes. It is also worth to mention that Chepchumba's previous personal best was 69:29 set last year in Udine, Italy.
The second place took last year's winner Worknesh Degefa who beat her previous personal best time by 60 seconds to cross the line in 66:14.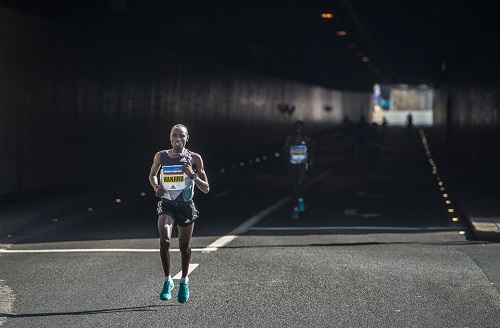 Kenyan's completed a perfect day at the Prague Half Marathon as Daniel Wanjiru took the men's title in a new course record time of 59:20. His teammate Barselius Kipyego came in second with a time of 59:30 as both 23-year-old Kenyan's beat their previous personal best times by 31 seconds.
The podium concluded Ethiopia's Adunga Takele with a new personal best time of 59:40.