• Four records fall on final day at Carifta Games

Posted by:
Watch Athletics
Tuesday, 29 March 2016
Jamaicans Phillipe Barnett, Warren Barrett, Barbados Jonathon Jones and Grenada's Candesha Scott set records on the final day the 2016 Carifta Games.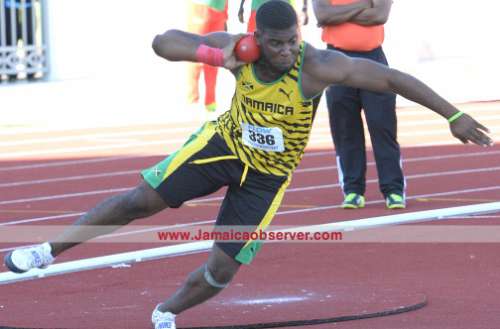 Candesha Scott broke the girls U20 javelin record with a throw of 51.13m to claim carifta title on Monday night at Grenada's national stadium.
Jamaica's Warren Barrett added half meter to Carifta games Boys U20 shot put record to take the gold with a toss of 19.97m. His compatriot Phillipe Barnett threw 60.44m to break Carifta games record in the Boys U18 discus throw final.
Another impressive record produced Barbados Jonathon Jones who crossed the line in 1:49.88 smashing the Boys U18 800m Carifta Games record.
Se full Carifta Games results here.