• Russia to lose several Olympic medals after successful IAAF appeal
Six Russian track and field athletes were stripped of all their titles and medals they won between 2009 and 2013, including two gold and one silver medals from the 2012 Olympic Games in London.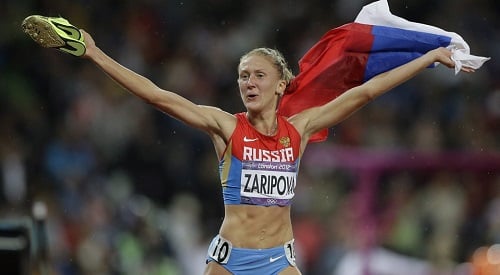 All-Russia Athletics Federation (ARAF) said on Thursday in a statement it had no opposition with the decision of the Court of Arbitration for Sport (CAS) to take away medals and erase results of 6 Russian athletes involved in the case.
The Six Russians are: Sergey Kirdyapkin the 2012 Olympic 50km race walk champion, Olga Kaniskina the 2012 women's 20 km race walk Yulia Zaripova, the women's 3000m steeplechase 2011 world and 2012 Olympic champion, race walkers Valery Borchin the Olympic 2008 men's 20km race walk champion, Vladimir Kanaikin the 2011 World Championship 20km silver medalist and Sergey Bakulin, the 50km men's race walk 2011 world champion.
"The decision is final and is not a subject to appeals, the All-Russia Athletics Federation accepts it for enforcement." the ARAF posted on its website.
"The ARAF is confident that the implacable fight against doping in the national athletics will yield its results and Russians will be able to return to the world family of athletics," the statement added.
The track and field governing body (IAAF) said in a statement it was thankful to CAS for the decisions supporting it's appeal concerning the cases of 6 Russian athletes.
"The IAAF will immediately proceed to the effective disqualification of results, re-rankings and re-allocation of medals in all competitions under its control." the IAAF said in a statement.
"With respect to the Olympic Games, the IAAF will inform the International Olympic Committee of the CAS decisions and request the disqualification of results and the reallocation of medals."
After Kirdyapkin's disqualification Australian Jarred Talent will get the Olympic gold while Irish race walker Heffernan will be awarded bronze.