• Diamond League introduces new scoring system for 2016 season
The organizers of the IAAF Diamond League series have changed the scoring format.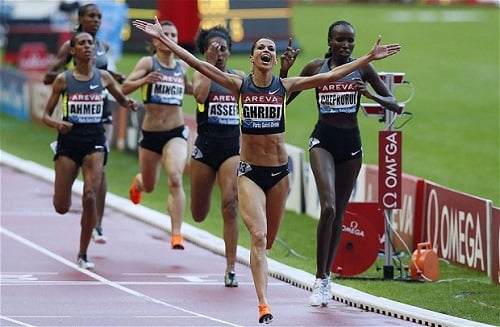 Different from previous years this when only top three places would score in this year's format top six finishers in each meet will get points.
1st place: 10 DR points
2nd place: 6 DR points
3rd place: 4 DR points
4th place: 3 DR points
5th place: 2 DR points
6th place: 1 DR point
Points will be doubled at the Diamond League finals, in Zürich and in Brussels.
Such system by allowing more athletes to engage in the battle for the Diamond Trophy and cash prizes will make the competition more exciting and more competetive.
2016 Diamond League Schedule
| | | |
| --- | --- | --- |
| MEETING | COUNTRY | DATE |
| Doha | QAT | 06th May 2016 |
| Shanghai | CHN | 14th May 2016 |
| Rabat | MAR | 22nd May 2016 |
| Eugene | USA | 28th May 2016 |
| Rome | ITA | 02nd June 2016 |
| Birmingham | GBR | 05th June 2016 |
| Oslo | NOR | 09th June 2016 |
| Stockholm | SWE | 16th June 2016 |
| Monaco | MON | 15th July 2016 |
| London (2 Days) | GBR | 22nd/23rd July 2016 |
| Lausanne | SUI | 25th August 2016 |
| Paris | FRA | 27th August 2016 |
| Zurich | SUI | 01st September 2016 |
| Brussels | BEL | 09th September 2016 |