• Meldonium (Mildronate) inventor shocked about WADA's Ban; expects more athletes deaths
World Anti Doping Agency (WADA) decided to ban Melodium (Mildronate) since January 1, 2016. The Latvian doctor, Ivars Kalvins, who invented Meldonium says that the prohibition of this drug will results in more fatalities among athletes.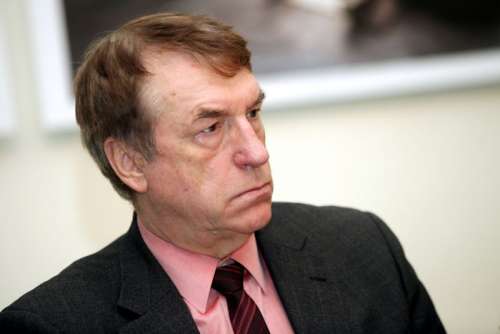 "I'm shocked that athletes are prohibited to take Meldonium by WADA and are being sanctioned. It actually was their only solution. When they train at maximum level a heart can suffer from an acute oxygen deficit which normally results in a micro infarct, severe infarct or death. If they ban the medicine, we will see more of such accidents. I expect to see more often the scene when an athlete died on the field." Doctor Ivars Kalvins told one of the biggest Latvian news portal Apollo.lv on Tuesday.
"They (WADA) look at the name of the medicine and find that Meldonium shows up in many athletes blood samples and happily ban the pill. They don't have sufficient proof that by injecting Meldonium an athlete starts running faster, nobody has done a research on it." For 32 years Mildronate have been used by patients and by athletes and suddenly it's banned."
"When body is missing natural substances, Mildronate allows to renew these substances while they are not present in the system. With the protection of Mildronate, a body can overcome the negative effect of oxygen deficit. For that reason it is made either for patients with damaged blood vessels, or for athletes when it has surpassed the level of maximum effort. When blood doesn't supply the body with enough oxygen a heart muscle starts to die. I'm not talking either if it makes an athlete to run faster or slower. It simply dies."
"With this prohibition there is a violation in human rights, which athletes have the same as normal people." Kalvins added.
Last week IAAF suspended 2013 world 1500m champion Swedish Abeba Aregawi and several Ethiopian athletes for using Meldonium. Meldonium was included in the prohibited list by WADA since January 1, 2016. Also it was reported that top tennis star Russia's MAria Sharapova has also failed drugs test for Meldonium.