• 19 Y/O New Zealander sets Oceania pole vault record of 4.80m; Perkovich opens with 70.59m

Posted by:
Watch Athletics
Monday, 07 March 2016
New Zealand's pole avult sensation Eliza McCartney entertained the public once a again as she broke the Oceania record by clearing 4.80m on Saturday afternoon at the New Zealand's national championships in Dunedin.
Mc Cartney became the only teenager to go over the 4.80m and 11th women in history of the women's pole vault. McCartney's next competition will be on March 17 when she will line up against the best at the IAAF World Indoor Championships in Portland.
"I couldn't ask for a better build-up to the World Indoors and Rio," said McCartney. "These heights are what I want. It makes a medal look realistic." MacCartney told reporters.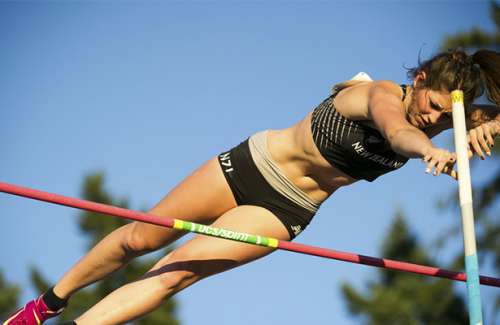 Meanwhile on the European soil Olympic discus throw champion Sandra Perkovic kicked off her 2016 campaign in Split, Croatia. In her first attempt of the season Pekovich threw 68.04m. In the second round the 25-year-old Croatian thew the second best mark of her career of 70.59m FTW. Perkovic set her personal best of 71.08m when she won the 2014 European Championships gold.