• Abeba Aregawi tests positive for doping

Posted by:
Watch Athletics
Monday, 29 February 2016
The 2013 women's 1500m world champion Abeba Aregawi has tested positive for doping, the Swedish athletics officials announced on Monday.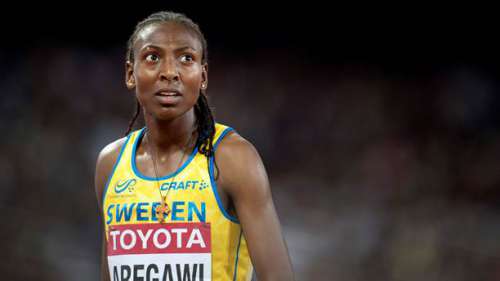 Aregawi who took the women's 1500m gold at the 2013 IAAF World Championships in Moscow has failed a doping test and has been suspended by IAAF while under investigation.
It is believed that Aregawi's doping samples were collected while she was training in Addis Adaba, Ethiopia in January. The IAAF did not reveal what prohibited substance made athlete to fail the drug test.
Aregawi voluntarily withdrew from competition and asked for her B sample to be tested.
Former Ethiopian and now a Swedish citizen Aregawi in 2013 became the European indoor champion.
"Abeba Aregawi has tested positive for doping.
" It is with dismay and with extreme disappointment we have to leave this statement. We are totally opposed to all forms of cheating, doping and illicit funds. We have a zero tolerance, and this is totally unacceptable." Said Swedish Athletics general secretary Stefan Olsson.