• Dafne Schippers takes Dutch indoor 60m title in 7.03

Posted by:
Watch Athletics
Sunday, 28 February 2016
World 200m champion Dafne Schippers clocked 7.03 seconds to win 60m at the Dutch Athletics indoor championships on Saturday in Amsterdam.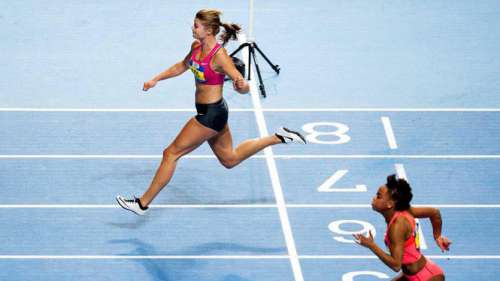 Schippers, who holds the fastest 60m indoor time in the world in 2016 of 7.00 seconds, won her semi final with an ease in 7.21 seconds. The fastest time in the semis however came from Jamile Samuel, who posted of 7.16 seconds. In the final Schippers put things in order as she stormed to victory in 7.03 seconds. Samuel also improved her time as she crossed the line in second place repeating her personal best of 7.14 seconds.
Shippers said she will rest now before traveling to Portland, US where she will contest in the 60m dash at the IAAF World Indoor Championships scheduled for March 16-19.
"I have no idea if there is a fast track (in Portland). It does not matter, I'm going there to run as hard as possible." said Schippers.
" I think it could be even faster, since there are always areas I can improve.
"Now I'm going to recover first, because I have noticed that sprinting is also tired.
" If I have two races in one day, I have to recover three days, however championships like these are the best training." Schippers told deVolkrant.