• Tamgho to compete at French Indoors

Posted by:
Watch Athletics
Friday, 26 February 2016
The 2013 world triple jump champion, Teddy Tamgho, will return to action this Sunday after nearly one-year absence.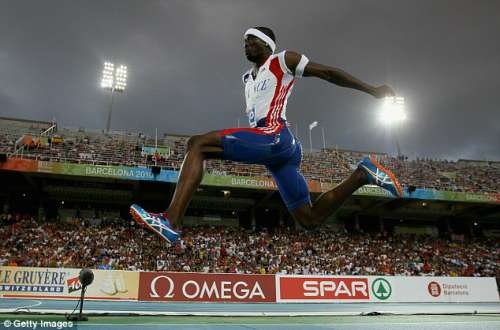 Haven't competed for almost one year Tamgho will make his return at the French Indoor championships in Aubierre on Sunday, Feb. 28, the athlete's agent confirmed to AFP.
Tamgho was seriously injured last year in May, when participating at the opening Diamond League meet in Doha. As he attempted to jump, the Frenchman ruptured his left Achilles tendon.
Tamgho, who set the world indoor triple jump record of 17.92m, came back last year after a one year suspension for missing three doping tests.
The French record holder outdoors (18.04m), will compete this Sunday at 3:30pm local time.