• Ennis Hill decides to skip indoor season after having pains in achilles
The Olympic and world heptathlon champion Jessica Ennis Hill has decided to not compete indoors after having some pains in her achilles.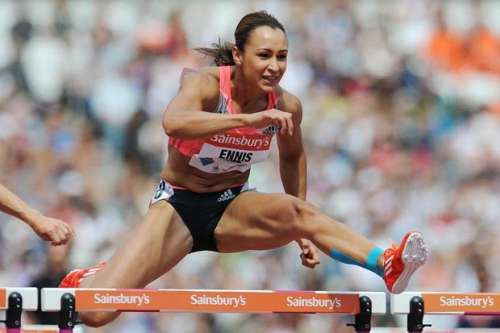 Ennis Hill says she has a soar Achilles and does not want to put at risk her whole Olympic season.
The British track and field superstar will not compete at Glasgow Indoor Grand Prix on February 20 where she was set to contest in 60m hurdles. Also she is not going to compete at the world indoor championships in heptathlon as she has decided to skip her whole indoor season.
"Training over the winter has been great, but in the last two weeks my right Achilles has been sore," Ennis hill told British Athletics.
"My training schedule and the appropriate care is being developed now with the outdoor season as the focus. My priority has always been Rio and I don't want to take any risks in the short-term." she added.