• Schippers sets 60m world lead in Karlsruhe

Posted by:
Watch Athletics
Sunday, 07 February 2016
World 200m champion Dafne Schippers proved she is in great form as she opened her season with a 60m win with a new world leading time at the IAAF world indoor tour meet in Karlsruhe on Saturday night.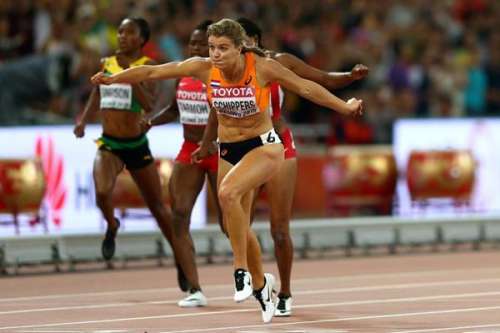 The 23-year-old Schippers posted a new world leading mark of 7.07 seconds in the qualifying round. About 30 minutes later she beat everyone in the final clocking 7.08 seconds and beating UISA's Barbara Pierre (7.09) and top British sprinter Dina Asher-Smith (7.11).
Mike Rodgers took the win in the 60m final beating defending world champion the 40-year-old Kim Collins of Saint Kitts and Navis. Rodgers clocked 6.52, a new world leading time, while Collins posted 6.54 seconds. Third place clocking 6.58 seconds took Trell Kimmons of the United States.
Watch competition videos here.