• Suhr Breaks World Indoor Pole Vault Record

Posted by:
Watch Athletics
Monday, 01 February 2016
The Olympic pole vault champion Jenn Suhr set a new world indoor pole vault record of 5.03m in Brockport, New York on Saturday, Jan 30.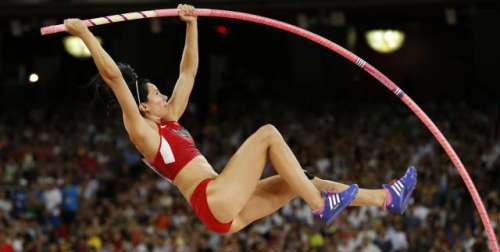 The London 2012 Olympic champion Jenn Suhr cleared 5.03m to better her own world record by one centimetre at the Golden Eagle Multi and Invitational meeting in Brockport, NY.
She opened the competition with a 4.60m jump on her second attempt. Then she cleared 4.82m on her 1st attempt before vaulting 5.03m on her third attempt.
The previous world record Suhr set on March 2, 2013 in Albuquerque New Mexico.