• Bolt may compete in Tokyo Olympics in 2020
The-6-time Olympic champion Usain Bolt said his coach Glenn Mills suggested that he could contest in Tokyo Olympics in 2020.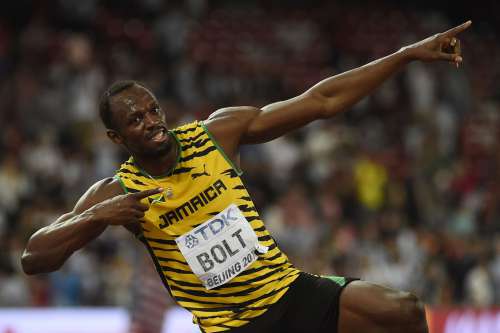 Since London Olympics Bolt repeated several times that Rio would be his last Olympic games and that he may retire after the 2017 world championships in London.
However, in an interview on Sunday in a Jamaican Tv Bolt did not eliminate the plan to compete in his 5th Olympics in Tokyo in 2020.
"We'll see, because the coach say I can go on to even the next Olympics in 2020," Bolt said, adding a chuckle and presumably meaning his longtime coach, Glen Mills. "I'm not going to say what I'm going to do, but my coach said I should stop talking about retirement. Let's just go through those two years and see what happens.
"He said I could, if I wanted to Tokyo. I do believe my coach."
"The older you get, the harder training is going to get. So, 32, 33, 34, it's going to be a lot of work. If I feel I can do it, I will definitely try, but, for me, I want to retire on top of my game. I don't want to continue when I know I'm not going to push myself hard enough." Bolt said
World record holder over 400m Michael Johnson won the Olympic gold at age of 33. Great Carl Lewis was 35 when he competed in Atlanta Olympics and won Olympic gold in long jump.
Besides defending his Olympic titles Bolt said he wants to break his 200m world record and possibly become the first man on the planet to break the 19 second barrier at Rio Olympics in August.