• Bolt out of training for two weeks with minor injury
» Sunday, 24 January 2016

Article source: Watch Athletics
According to L´Equipe world's fastest man Usain Bolt will need two weeks to recover from an injury he sustained during one of his trainings.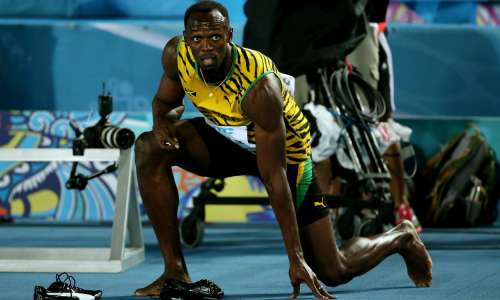 The-6-time Olympic champion Bolt sprained his left ankle and will need about two weeks to get back to full training.
"I have a great coach who knows how to be positive in all circumstances", Bolt was quoted as saying.
"I must say that I have known worse situations than this."
Bolt says his injury is not serious and his preparation for Rio Olympics should not be affected.