• Dubai Marathon live on WatchAthletics
» Tuesday, 19 January 2016

Article source: Watch Athletics
Live Streaming Info: Standard Chartered Dubai Marathon 2016 (IAAF gold label road race) will kick of this Friday, January 22.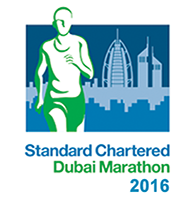 World's one of the fastest road race's - the Dubai Marathon - will be available to watch free online around the world. Thanks to Eversport.TV you will be able to watch the event for on Watch Athletics for free starting at 6:30am in Dubai.
Start times in other parts of the world -
US Eastern - on Thursday, January 21 at 9:30pm;
Central European - 3:30am;
Tokyo - 10:30am;
Sydney- 11:30am.