• IAAF changes Rio timetable so Allyson Felix can run 200m and 400m double
» Monday, 18 January 2016

Article source: Watch Athletics
The International Athletics Federations (IAAF) has changed the Rio Olympics schedule so American sprinter Allyson Felix can compete in both the 200 and the 400 metres.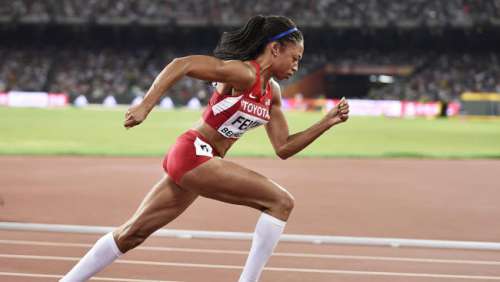 The USA Track and Field (USATF) had requested to change the Rio scheduled so that 4-time Olympic an 9-time world champion Allyson Felix could compete in 200m and 400m events in Rio Olympics.
The problem for the American sprinter was tha the previous schedule had the women's 200m heats taking place 1h 15min minutes before the 400m final on August 15. However, switching the women's 200m heats with the 400m hurdles heats gives the athlete almost 14 hours to recover between 200m heats and 400m final.
"I am grateful that the IAAF and IOC adjusted the timing of the 200 and 400 events so that athletes like myself could more feasibly attempt to compete in both events," Felix wrote in her Twitter account.
"Thanks, too, to USATF for advocating for the athletes. The schedule was just the first step. The next step is to make the US Olympic team.
"I am currently training for both events and am excited for the opportunity to attempt this incredibly difficult feat." She added.
See new Rio 2016 athletics schedule here.