• Suhr jumps 4.75m at indoor meet Rochester
Olympic pole vault champion Jenn Suhr jumped 4.75m (15-7ft)on Sunday (27) to win Upstate New York Holiday Classic, held at Rochester Institute of Technology.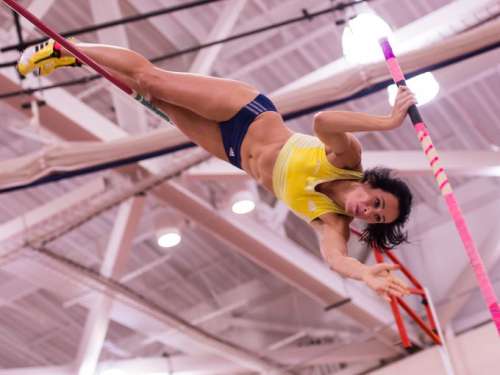 After a successfull 4.75m jump Suhr attempted to clear 4.90m (16.1ft), but failed on all three attempts.
"It's so early in the season, and to come out here and jump 4.75m (15-7ft) and go right after 16-1, that's really a good progression," Said Suhr, who set the world indoor record of 5.02m during 2013 US national indoor championships.
"That's where I should be jumping," she pointed out to 4.90m range. "That's where my timing needs to be. It does me no good to jump something I jumped a few weeks ago. It's about challenging yourself and trying for that extra bar."
"Experience has taught me to take it day by day," she said. "I don't look ahead to what am I going to do on the day of the Olympic Trials. I look at what is my training tomorrow. How do I make myself better than I was the day before." The 33-year-old American vaulter added.