• Farah to start Olympic year in Endinburgh
World's currently best distance runner on the track, Mo Farah, will kick of his Olympic year on January 9 at an international cross country race in Edinburgh, Scotland.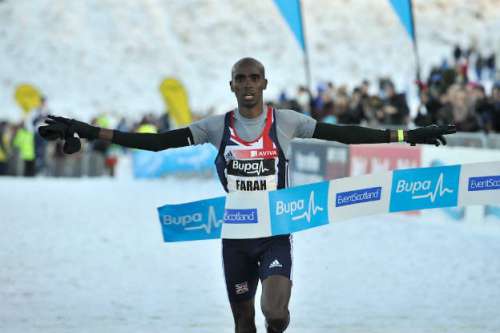 This year Farah included in his training program Great Edinburgh cross country 8Km race as part of his preparation for the Rio Olympics as he will try to defend his 5000m and 10000m titles.
"It will be an important year for me in 2016 and I'm looking forward to returning to the Great Edinburgh Cross Country to kick off my season," said Farah. "For many years cross country was a key building block for the year ahead and I'm pleased to add it to my schedule for the first time since I ran in Edinburgh back in 2011."
In 2011 race Farah triumphed over the 8.2 km course with more than 30 metres ahead of his training partner American Galen Rupp. Later that year at world championships in Daegu Farah won his first global title over 5000m and took silver in 10000m.
"Mo has previously built his base for a summer track season with cross country races over the winter season, so we see this as a fundamental part of his preparation as we build towards the defence of his Olympic titles in Rio – which is ultimately his main goal for 2016. He enjoys nothing more than running in front of the British public so this is a great way for him to kick off his most important of years."said Barry Fudge, Head of Endurance for British Athletics.
Watch Mo Farah win 2011 Great Edinburgh Cross