• Lavillenie opens indoor season with 5.71m

Posted by:
Watch Athletics
Sunday, 20 December 2015
World pole vault record holder Renaud Lavillenie opened his 2015/2016 indoor season at the French Indoor Elite Pole Vault meet in Aulnay-sous-Bois, France on Saturday on Saturday, December 19.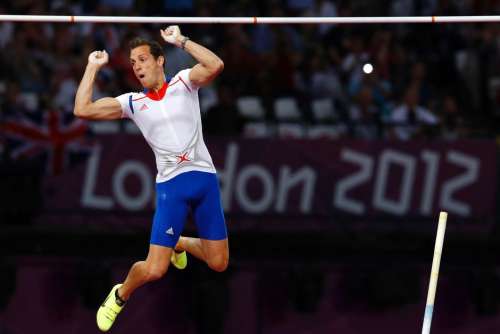 The Olympic pole vault champion Lavillenie won his season opener clearing 5.71m. The next height of 5.83m Lavillenie was very close, but failed to clear in all three attempt.
Jérôme Clavier, Kevin Menaldo and Valentin Lavillenie finished 2nd, 3rd, 4th on a countback since they all cleared 5,61m.
"It was complicated for me today." Lavillenie commented to local reporters. "I was tired and I was not recovered 100% from my training." the Olympic champion said." However, at the end of the day we were satisfied with two to three points in my technique. A 5.83m lacked a bit of success, but there is nothing dramatic about it."
The women's elite pole vault competition took Vanessa Boslak with a jump of 4,42m.