• Marta Dominguez Banned for 3 Years

Posted by:
Watch Athletics
Thursday, 19 November 2015
Spanish steeplechaser Marta Dominguez received a 3-years ban and was stripped of her 2009 steeplechase world championships gold medal due to anomalies in her biological passport , the Court of Arbitration for Sport (CAS) said on Thursday.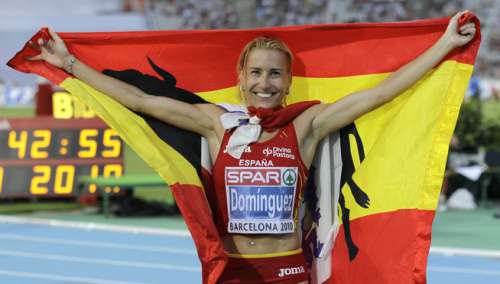 CAS took over Domiguez's case in February last year after Spanish athletics federation (RFEA) absolved the steepler of any wrong doing. (Dominguez argued that her Hyperthyroidism condition triggered anomalies in her biological passport.)
The track and field governing body (IAAF) appealed the RFEA's decision and the World Anti-Doping Agency (WADA) filed its own appeal, with the two procedures later consolidated and referred to the same panel of CAS arbitrators.
After carefully reviewing Dominguez's case, CAS arbitrators ruled that none of the statements provided by the RFEA or the athlete were adequate to satisfy the WADA scientists.
"Accordingly, the Panel set aside the RFEA Decision and found Ms Dominguez guilty of an anti-doping rule violation," CAS posted on www.tas-cas.org.
CAS also asked to remove all Dominguez's results from record books starting from Aug. 5, 2009 until July 8, 2013.
Dominguez took the 3000m steeple chase gold at the 2009 world athletics championships in Berlin beating Russia's Yuliya Zaripova and Kenya's Milcah Chemos Cheywa for second and third respectively.