• Preview: 2016 Valencia Marathon

Posted by:
Watch Athletics
Friday, 13 November 2015
The 2016 Trinidad Alfonso Valencia Marathon, an IAAF silver label road race, will be held on November 15.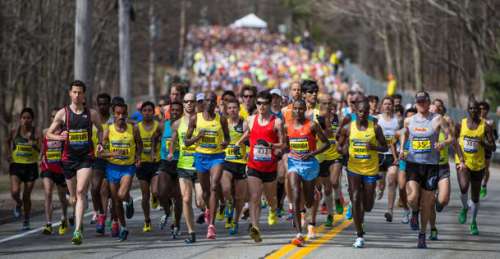 This year's Valencia marathon has an outstanding group of male and female elite runners with a potential to beat the current course records; 2:07:14 men's record and 2:27:01 women's record.
In the men's race eight runners hold PB below 2:08.00, while other fourteen marathoners hold personal best marks below 2:10:00. Ethiopian couple of Tola Seboka (PB 2:06:17) and Abraham Adihan (PB 2:06:23) will lead men's race. Both Ethiopians will be challenged by a strong Kenyan team led by Philemon Rono, who set his current PB of 2:07:20 in his debut at last year's Hamburg marathon and Felix Kipkemoi who set Valencia course record of of 2:07:14 in 2013. Luka Kanda (PB 2:07:20) the 2015 Paris marathon runner-up will be also in the mix for the Valencia marathon title.
The women's field has several runners that hold their best marks below the Valencia marathon course record of 2:27: 01. Top runner in the women's field is Koren Yal Jelela of Ethiopia 2:22:43 from 2011 Toronto marathon. However the favourites in the women's race are Kenyans Emily Ngetich, who set her PB of 2:25:14 at last year's Frankfurt marathon and Janet Rono with PB of 2:26:03. Another strong runner is the 36-year-old Algerian Souad Aït Salem, who set her life time best of 2:27:21 at Hannover marathon this April.
The 2016 Trinidad Alfonso Valencia Marathon will kick off on Sunday, November 15 at 8.45am Central European Time. Race organizers are expecting more than 16,000 runners to take part at this year's marathon.
To watch Valencia marathon live stream see page here. For more information visit official website here.