• Farah to compete at Glasgow Indoor GP
Five time world champion over 5000m and 10000m Mo Farah will compete at the 2016 Glasgow Indoor Grand Prix on Saturday 20 February.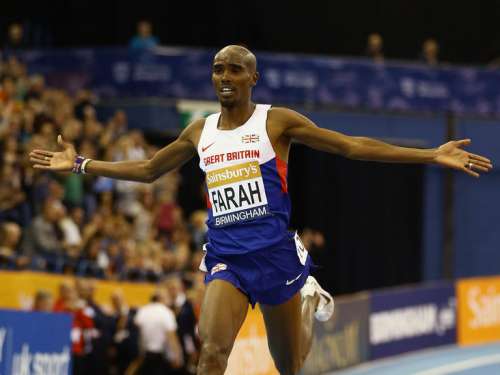 The British Athletics confirmed on Thursday that Farah will compete in Glasgow over 3000m.
"2016 is another massive year for me, and the Glasgow Indoor Grand Prix will be a key part of that. The 3000m in Glasgow is likely to be my only indoor race of 2016 and I want to make it a good one. It will give a good indication of how my training is going and will hopefully set me up for a successful outdoor season." Farah said.
Last time Farah competed in Glasgow was back in 2012 when he set his 1500m indoor PB of 3:39.03. In 2009 in at Glasgow International Match Farah set the current British national indoor record in 3000m of 7:40.99.
"I haven't competed in Glasgow since 2012 and it will be great to be back. The Scottish crowd love athletics and I'm sure they will give great support to the athletes." Farah added.
Featuring many world class athletes, Glasgow indoor GP has been regarded as one of the best track and field indoor competition over the last decade.
Farah will open his 2016 season at the Great Edinburgh International Cross Country on January 9.